Regional business outlook hesitantly optimistic for the coming year
by
Published on
• Last modified on
• Comments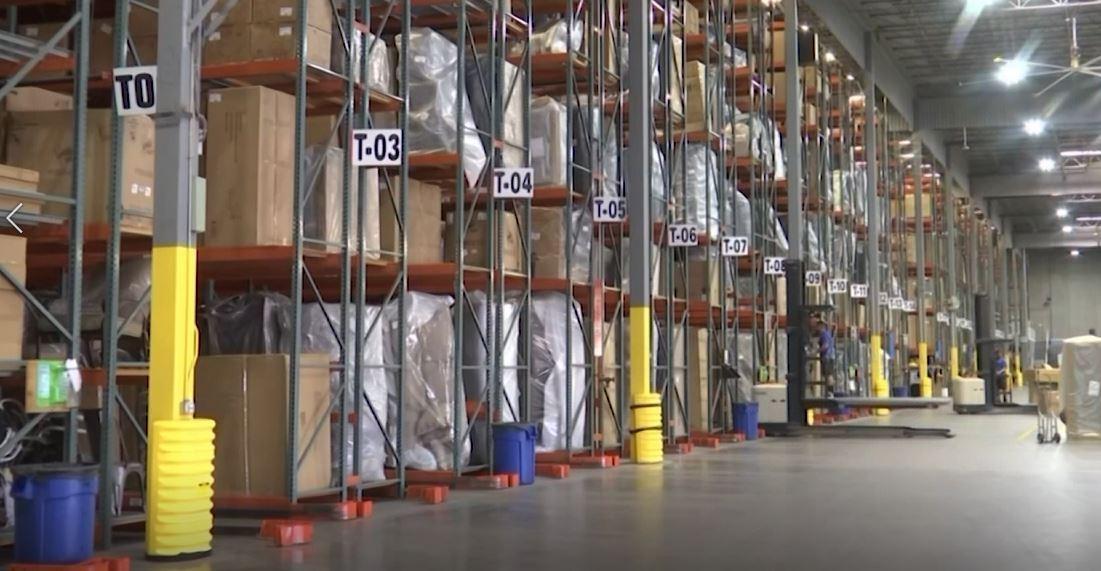 Montgomery
PBS39 News Reports
GREATER PHILADELPHIA MANUFACTURING SURVEY
3:18
Published:
Greater Phila. Manufacturers survey respondents hesitantly optimistic about the coming year
HORSHAM, Pa. (WLVT) - The state of manufacturing in the Delaware Valley region is strong, according the
2019 Greater Philadelphia Manufacturing Survey
. Yet industry leaders report they're less optimistic about the U.S. economy than they were a year ago.
"Last year was a lot rosier, to be honest with you," said Michael Coakley, director of audit and accounting at Kreischer Miller.
Ninety-four middle market manufacturers participated in the
seventh annual Kreischer Miller 2019 Greater Philadelphia Manufacturing Survey, released earlier this month.
Fifty percent had a positive outlook on the U.S. economy for the next year, compared with 87 percent last year. Uncertainty about international, national and regional trends was a major factor
in business leaders' economic outlook.
"I'm kind of neutral on the year in all. I think companies that are focused on certain areas are going to do well and others will not," said John Shegda, president of M&S Centralless Grinding in Hatboro, as well as president of the
National Tooling and Machining Association (NTMA)
Philadelphia Delaware Valley chapter
.
Shegda runs a manufacturing company in Hatboro that produces many metal components for industries ranging from aerospace to medical devices. He cited cost concerns due to the escalating trade war with China.
China announced May 13 it was raising tariffs on $60 billion of American goods to as much as 25 percent. The move came after President Donald Trump imposed up to 25 percent tariffs on $200 billion of Chinese goods last Friday.
Regional manufacturers' feelings about the import tariffs were anything but ambiguous: 62.7% said the impact had been somewhat (52.1%) or very (10.6%) negative.
"From a pure business perspective, it's not helpful," Shegda said.
But, he added, China's exploitation of American technology and companies also isn't helpful. Ideally the tariffs should be short-term, achieving their purpose before they hurt American businesses too much.
"A year or two years, we can deal with it," Shegda said. "But there has to be an end in sight, and they're not giving us any kind of clarity."
Business leaders initially responded positively to national tax reforms, with 58 percent indicating the Tax Cuts and Jobs Act of 2017 would be beneficial to them. This year, only 40 percent still believe their companies will benefit from the reforms.
The biggest problem by far for most companies was a shortage of qualified manufacturing workers.
"There's just not enough talent in the workforce to handle today's manufacturing," Coakley said.
The percentage of companies needing more skilled laborers has risen each year of the survey, hitting 57 percent in 2019.
In 2018, there were
71,607 unfilled manufacturing job openings in Pennsylvania
, according to the Manufacturing Institute. More technical education is needed, Coakley said, as
Delaware Valley manufacturing represents many important industries, from metal components and electronics to chemicals, plastics and textiles.
"Our economy here is a bit of a microcosm of the national economy," Coakley said.
There is still cause for hope. More than 79 percent of survey takers predicted growth in company revenue, and 67 percent said they hoped to hire in the next year. In other words, despite challenges, manufacturers in our region are fairly confident about the coming year.