In search of wildlife for Philly's first ever City Nature Challenge
by
Published on
• Last modified on
• Comments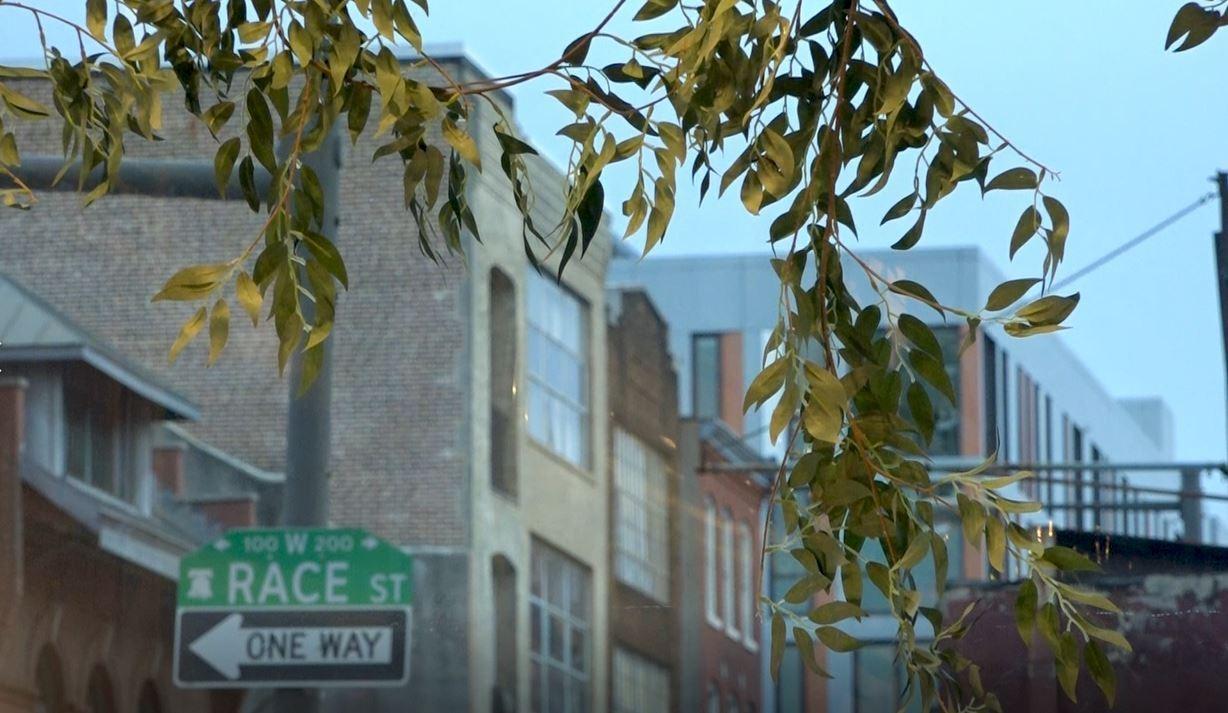 Montgomery
PBS39 News Reports
CITY NATURE CHALLENGE
3:16
Published:
Philadelphia and its suburbs to participate in the International City Nature Challenge.
PHILADELPHIA, Pa. (WLVT) - Walking downtown, many people think cities are mostly devoid of wildlife (besides a few pigeons and rats). But even in urban areas, wildlife is all around us. For example, the City of Philadelphia alone has recorded more than 325 species of birds, plus insects, mammals, reptiles and more.
To celebrate that biodiversity, Philadelphia is competing in the international
City Nature Challenge
for the first time in April 2019.
"There's a lot more to do to engage with what lives around us," said Billy Brown, nature writer and producer of
Urban Wildlife Podcast
.
City Nature Challenge is a four-day "bioblitz" where cities around the world compete to see who can record the most wildlife species. Winners are ranked by the total number of observations, number of species and number of people making observations. Founded in 2016, City Nature Challenge went global last year, with more than 130 cities taking part.
"The City Nature Challenge is a very exciting project for Philly to get on board with," said Robin Irizarry, Philadelphia watershed coordinator with the
Tookany/Tacony-Frankford Watershed Partnership
, which helped bring City Nature Challenge to Philadelphia.
The challenge includes Philadelphia County and all the counties that border it: Bucks, Delaware and Montgomery Counties in Pennsylvania, and Burlington, Camden and Gloucester Counties in New Jersey.
To participate, all you have to do is download the
iNaturalist app
on your smartphone, take a picture of any wild organism and upload it to the app.
"You can take a picture of a fungus, of a lichen. You can take a picture of the weeds growing out of the sidewalk. You can take a picture of a hawk flying overhead," Irizarry said. "We don't count domestic pets. We're looking for wildlife, we're looking for things that are naturally occurring outdoors, but that includes pigeons and sparrows and bald eagles flying by, so all sorts of great stuff counts."
You don't even need to know what it is. Volunteer experts can help identify your organism through the iNaturalist app.
You may even find something new. There are most certainly undiscovered organisms in our area, Brown said.
"It might not be something big. We might not find out that there's bison living in Philadelphia. That's a little much to hope for," he said.
But it's very possible that someone could find a new species of insect or fungus.
"There's lots of stuff to be seen out there and lots of exciting things to find that may have never been documented before," Irizarry said. "We just need some kid to document it with a smartphone."
So far, 3,229 observers have recorded 4,574 species in the Philadelphia region on the iNaturalist app.
Besides being a fun contest, organizers said the City Nature Challenge also engages people in citizen science and helps document local biodiversity.
"There's a whole lot of diversity out there to explore," Brown said. "We tend to neglect it in cities because we don't think of cities as places for nature or wildlife. But we hope that this kind of project, the City Nature challenge, gets people thinking about where we live, our cities, as spaces for nature, and so places to explore and hopefully find some new things."
This year's City Nature Challenge runs April 26 to 29. Species will be identified through the photos through May 5, and results will be announced May 6.