After son's death, Pa. family sues supplier of unregulated herb kratom
by
Published on
• Last modified on
• Comments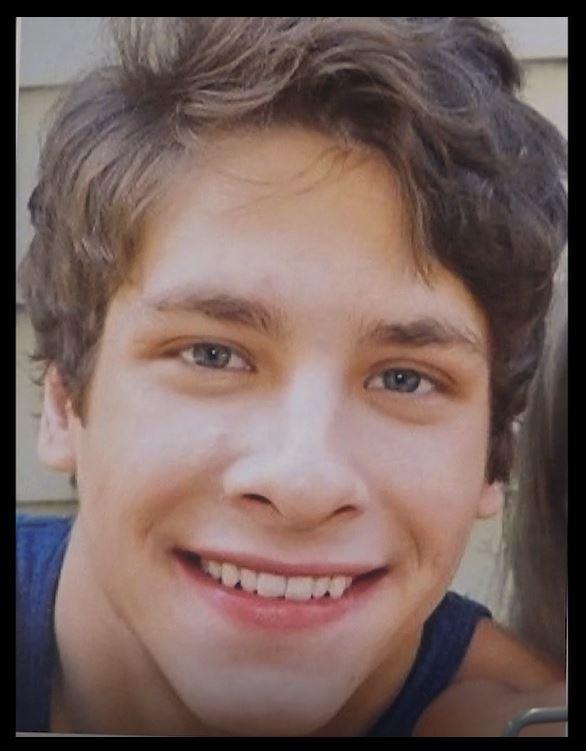 Montgomery
PBS39 News Reports
KRATOM
4:55
Published:
The family of a Chester County man who died of a kratom overdose is suing the supplier that sold it.
PHILADELPHIA, Pa. (WLVT) - Caleb Sturgis was on his way to work at
PAHRTNERS group home for the deaf
in Glenside when his car crashed.
"The phone call came, and it started with, 'I regret to inform you…' and everything goes black for me," said Scott Sturgis, Caleb's father.
Caleb was 25 when died on June 27, 2018. But he didn't die from the accident. His family didn't learn the cause of death until weeks later, when the toxicology report came back. It said he had died of Acute Mitragynine Intoxication—in other words, an overdose of the herb kratom.
"Kratom kills, and Kratom killed Caleb Sturgis," said attorney Robert J. Mongeluzzi, whose firm
Saltz Mongeluzzi Barrett & Bendesky
represents the Sturgis family.
Kratom comes from the leaves of a Southeast Asian tree related to coffee and is commonly sold in the U.S. as tea or in herbal supplement capsules. Low doses of kratom (1 to 5 grams of leaves) produce a stimulant effect, while high doses (5 to 15 grams) have an opioid-like sedative effect. In fact, kratom contains several opioid compounds and binds to opioid receptors in the brain.
But the Sturgis family didn't know that. They just knew it was an herb Caleb sometimes used to make tea.
"He began using Kratom several years ago, but we didn't realize the effects it could have," Scott Sturgis said.
Now, the Sturgis family is suing the supplier of the kratom that Caleb bought, alleging the supplier did know of kratom's dangers, but failed to warn consumers.
"It is the industry, and it is the seller, who has the responsibility to test their products and inform consumer of their dangers," Mongeluzzi said.
The Sturgis family, of West Chester, Pa., filed the wrongful death lawsuit against SoCal Herbal Remedies in the District Court of the Eastern District of Pennsylvania. Attorneys for the Sturgis family detailed the lawsuit at a press conference March 7. They allege kratom was known to be dangerous and that it was sold anyway without any warning.
PBS39 reached out to SoCal Herbal Remedies, which in an email confirmed the matter is under litigation and said it had no comment at this time.
"This is packet that Caleb Sturgis used," Mongeluzzi said, brandishing an opened bag of "White Vietnam" strain kratom. The only warning on the packet reads, "Keep out of reach of children."
Kratom can be obtained legally in the U.S., and companies are not required to include warnings. While Caleb bought his kratom online, it's available at many local tobacco shops.
It has fallen under scrutiny by the some in the medical community, and the FDA has voiced concerns about Kratom's potential for abuse, addiction and serious health consequences. The FDA has issued
numerous alerts
about kratom and says it knows of at least 44 deaths from kratom in the U.S. It's banned in six states and the District of Columbia, and in 2016 the DEA attempted to ban it across the country by classifying it as a Schedule 1 drug. But after some public outrage and pushback from lobbying groups like the
American Kratom Association, the decision was put on hold.
"The kratom industry has continued to propagate the myth that kratom is safe when in fact the exact reverse is true," Mongeluzzi said.
Proponents of kratom
say it can relieve pain, help with concentration, promote heart health and fight fatigue. Caleb's sister Tanya said he originally began using kratom because coffee made him jittery and he believed Kratom would give him energy without that side effect. But over time, she said, it began to affect his behavior.
"I did try to talk with him when I noticed that his personality had changed, that he seemed more tired," Tanya Sturgis said. "He wasn't himself."
While other lawsuits concerning kratom have been filed in several states, the Sturgis's suit is the first to sue the kratom manufacturer/supplier rather than the store that sold it. The family is seeking compensatory and punitive damages.
"We will step forward so that no other parent and no parents and no other family will have to bury their child because they were killed by kratom," Mongeluzzi said.
The Sturgis family said they want sellers of kratom to know they will be held accountable for falsely advertising the herb as harmless and even healthy.
"It's heartbreaking over something that was supposed to be an herbal supplement," Scott Sturgis said.
But more importantly, they want people to know that kratom can and does kill.
"First and foremost is to prevent this from ever happening again to another family, having to lose a family member like this," Scott Sturgis said. "Second would be to raise awareness."
Finally, the Sturgises said they want kratom to be banned until there's sufficient research proving its safety, efficacy and dosing.
"We can't get Caleb back, but we can take the pieces of what we have, and try to build something with them," Scott Sturgis said.
While the DEA is still reviewing whether to classify kratom as a Schedule 1 drug, the FDA says there's no legitimate use for it and strongly discourages anyone from using it.