Raising Readers is a 3-part workshop hosted at participating schools over a 3-week period. Engaging both caregivers and students, PBS39 trained facilitators incorporate TV programming and online content to inspire caregivers to become more involved in their child's education. PBS's approach to learning, View-Read-Do, represents the three sides of the "Ready To Learn" Learning Triangle.

Each Raising Readers workshop is limited to 25 caregivers of children in grades K-2 and lasts for 2 hours. The caregivers interact with the students' teacher in the classroom, while the children engage in related activities in another classroom.

Additionally, each child is given 1 book every night of the workshop so they may work with their parents on what they have learned at home. After the workshop has ended, participants can continue to receive up to 6 books through the mail from PBS39.

PBS39 Education and Outreach has brought Raising Readers to elementary schools in our area such as Donegan, Freemansburg, Fountain Hill, Steckel, Wilson Borough and Ramos Elementary.

Program Objectives:
Increase knowledge on how to choose media programming that enhances and supports beginning literacy skills.

Build skills on how to reduce children's exposure to media violence and increase internet safety.

Positively shift attitudes towards actively raising media savvy children.
Made Possible By
Century Fund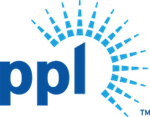 Check Out Photos from Our Latest Event at CAI Learning Academy