---
The War Is Still With Us
a PBS39 Community Engagement Initiative
---
The War Is Still With Us | A PBS39 digital archival series, where we examine the impact of the Vietnam War and how the implications still affect us today.
"The War is Still With Us," is being implemented in conjunction with Bethlehem Area Public Library, and willfeature solicited images of the Vietnam War from community members. The project will also include podcast interviews from selected experts in the field, with the help of Vietnam Veterans of America LHV Chapter 415. Selected photos will be displayed on PBS39's website and through a physical photo gallery that will travel to various locations throughout the region. Approximately 15-20 photos overall will be displayed as part of a traveling photo gallery to show the local impact of the war in the Lehigh Valley. Some portrait photographs will be included in a gallery, but there will be an emphasis on candid photos, including themes such as: heading off to Vietnam, deployment, landscape photos, the draft, coming home, protests, rallies, speeches or events held by government and community leaders, and the journey taken by Vietnamese refugees.

Check back each week to see selected images and podcasts featured on this webpage beginning the first week of October.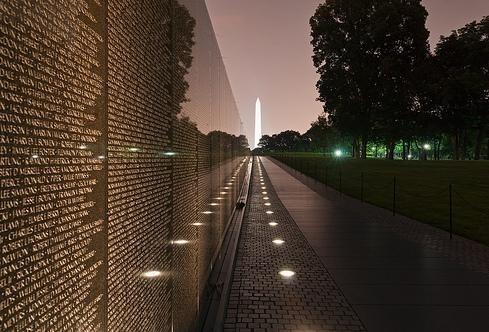 "Decades later, the Vietnam War is still a present topic in the hearts and minds of those who lived through it. 'The War is Still With Us' will provide our local community with a platform to share a look at this time in our nation's history through their lenses."

~Tim Fallon, CEO of PBS39
---
THE VIETNAM WAR
a film by Ken Burns and Lynn Novick
---

Ken Burns and Lynn Novick's ten-part, 18-hour documentary series, THE VIETNAM WAR, tells the epic story of one of the most consequential, divisive, and controversial events in American history as it has never before been told on film. Visceral and immersive, the series explores the human dimensions of the war through revelatory testimony of nearly 80 witnesses from all sides—Americans who fought in the war and others who opposed it, as well as combatants and civilians from North and South Vietnam.
Ten years in the making, the series includes rarely seen and digitally re-mastered archival footage from sources around the globe, photographs taken by some of the most celebrated photojournalists of the 20th Century, historic television broadcasts, evocative home movies, and secret audio recordings from inside the Kennedy, Johnson, and Nixon administrations. THE VIETNAM WAR features more than 100 iconic musical recordings from greatest artists of the era and haunting original music from Trent Reznor and Atticus Ross as well as the Silk Road Ensemble featuring Yo-Yo Ma.
#VietnamWarPBS
The Vietnam War
PBS Previews: The Vietnam War
Find out about the creation of The Vietnam War, coming to PBS39 October 2017.