Viewer Stories
PBS39 viewers share personal journeys of discovering their family history: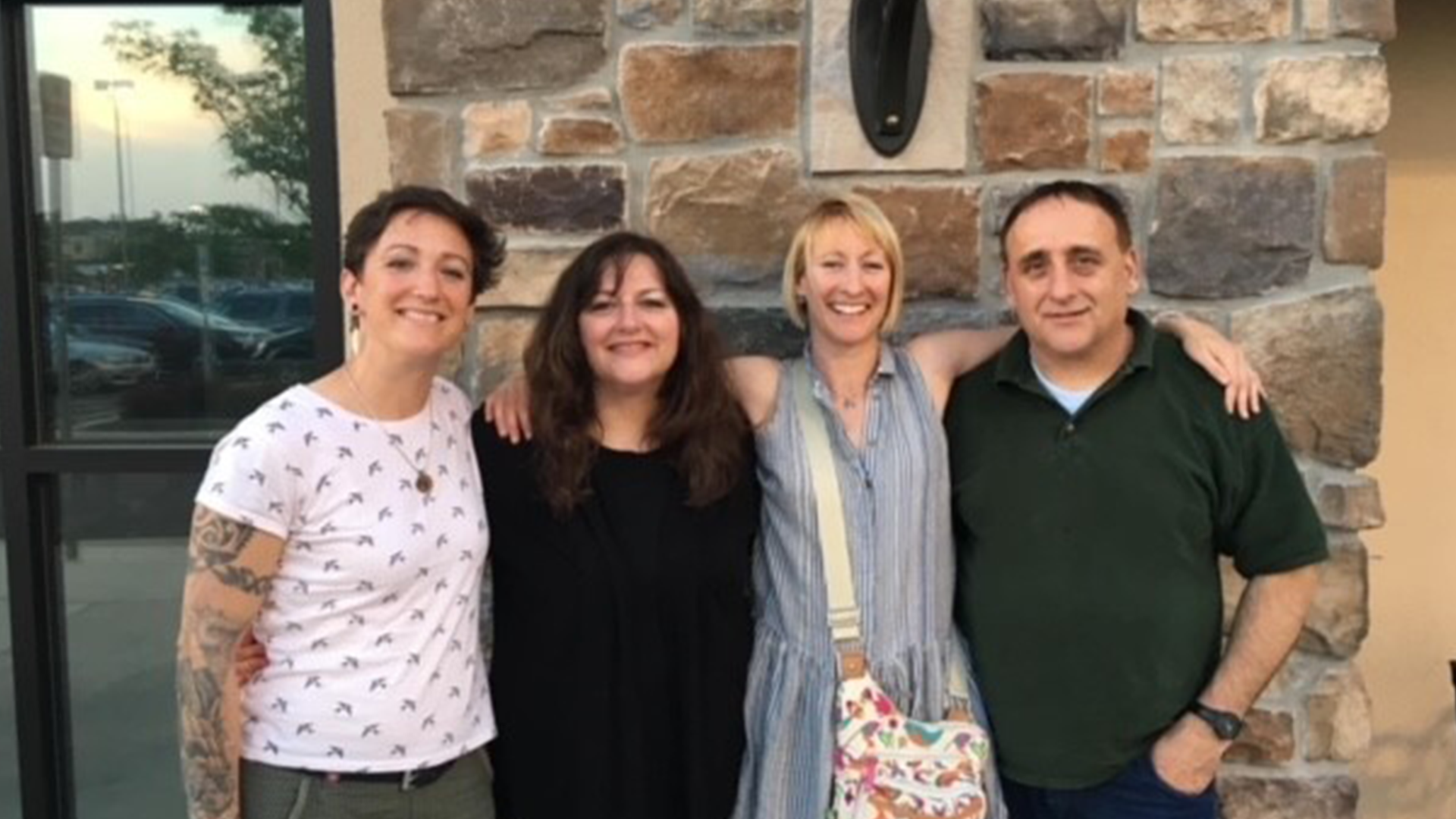 Emma Hodgson's Story
I got a message on Ancestry.com from a woman in England who said she found a copy of my birth certificate in her parent's papers. It had her father listed as my father, so we messaged and talked on the phone. My British mother married an American in London and had three kids. Then we came to the US in 1968. Our father abandoned us. He had three kids with another woman in the US, then moved them to England. Six kids from the same father who never got to meet until a few years ago.
The resemblance between us is amazing. Some of us have moles in the same place on our faces. My dad gave the same middle name to one child in each set. My mother now lives with me at 87 years old. She had a tough life raising three kids by herself in a foreign country with no help. She did it with grace and determination. When two of my half sisters came to meet us and stay in our house for two weeks, my mother graciously accepted them and cooked for them all the time! My mother's advice: Life can be messy. Lift your head up and move on with grace.
On the most fascinating similarity between Emma and her newfound siblings - "we're cut from the same cloth. It's a beautiful thing. Same sense of humor. I don't need a DNA test to know they are my sisters. They're lovely."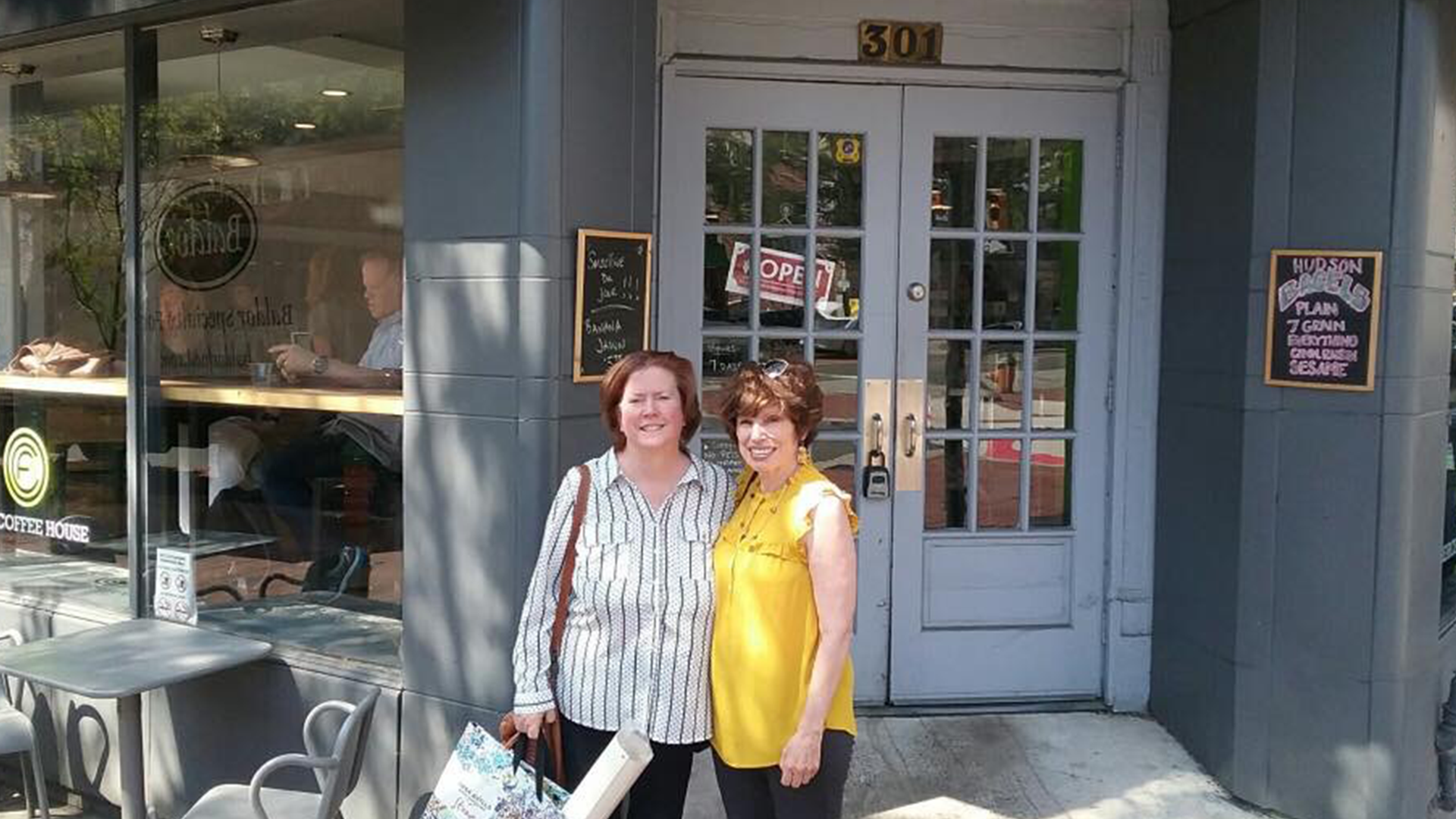 Jo-Ann Maguire's Story
When my mother, Margaret Maguire, left this earth at the age of 90 it fell to me to make sure that wreaths and flowers were placed on the family grave for Christmas and Easter. One Easter, after my mother had died, I was unable to make the trip and attempted to locate a florist on the cemetery website. To my surprise, a photo of my mother and father's tombstone came up. I clicked on the photo and suddenly the names of my great grandparents on the Irish side of the family were revealed to me for the first time. A few weeks later, I began to research James Maguire, my great grandfather. James came to this country from Cavan County, Ireland in the midst of the potato famine. Establishing his life in America, James married Rosalie Pauline Martin in 1858 and they had eight children. Fully embracing his adopted country, he served in the union army during the Civil War including the bloody battle of Antietam. After the war, he courted commercial success as the proprietor of a bar in center city Philadelphia and the formulator of Montezuma Rye. James went on to become one of the founding partners of the Philadelphia pure rye whiskey distillery and a millionaire.
As a sign of his prosperity, he bought the finest race horses in Kentucky, as described in a 1881 article in the Philadelphia Inquirer, and brought them to Philadelphia. With no knowledge of this wonderful history, I worked for over 30 years within a block of the site of one of James' businesses at 301 Market Street. In the midst of my grief at the loss of my mother, I felt like the major chapters of my life story were completed. Now I was finding out that my life is but one chapter in a glorious family history spanning decades and three continents.
On finding her roots - "It was thrilling...this brought me tremendous comfort."
Photo note "I included the photo of my newly discovered cousin [Lorraine Devenney] and myself in front of the site of one of my great grandfather's stores/bars. Without Lorraine I would still be in the dark regarding my Irish ancestors."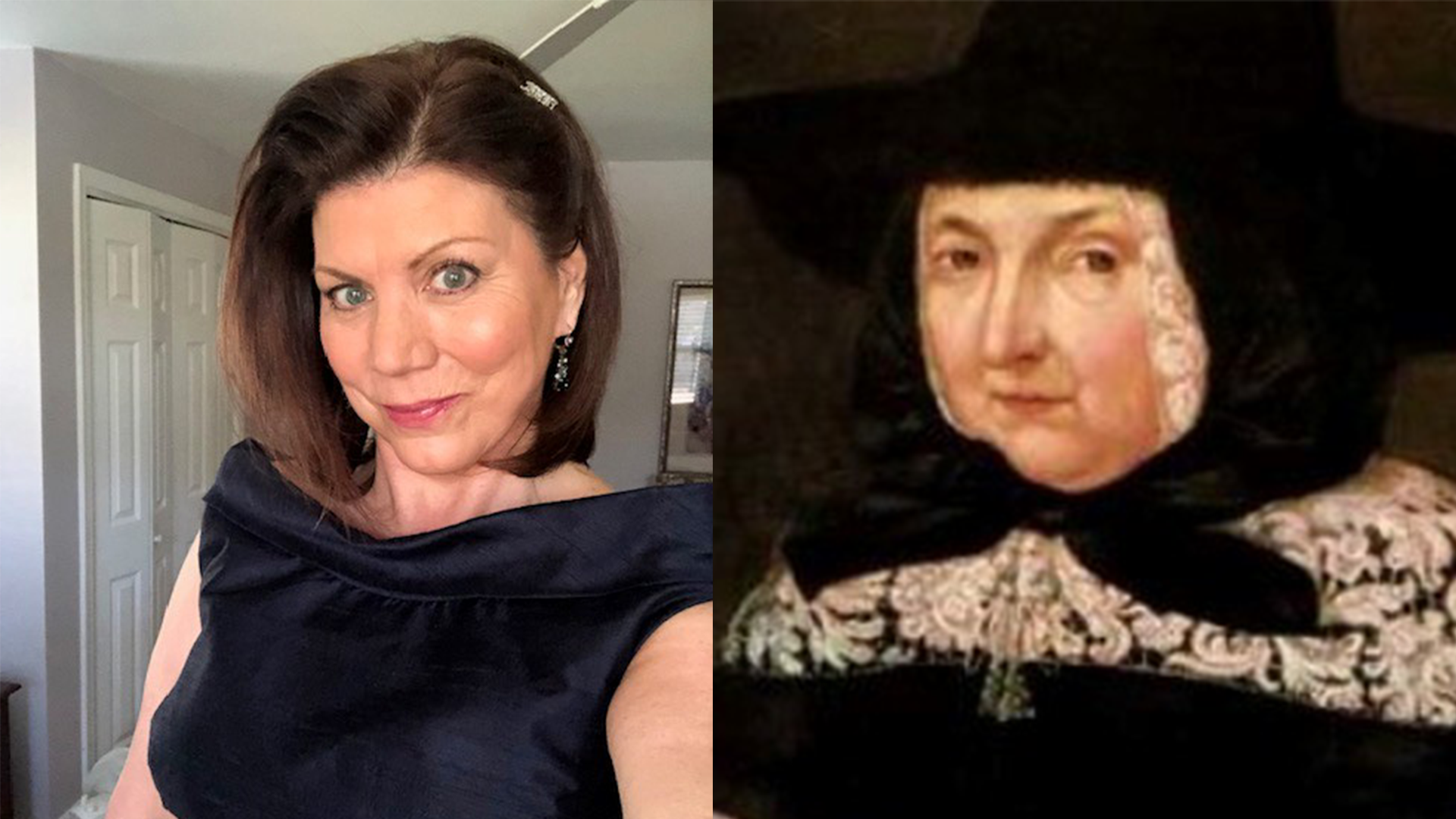 Leesa Wimmer's Story
I have discovered that my 13th great grandmother on my mother's side was Mary Bliss Parsons, a resident of Northampton Massachusetts. She was said to be "outspoken" caring too much about her looks. However, she and her husband were leading citizens in Northampton, her husband being a successful merchant.
Regardless, she was accused of witchcraft three different times. The first instance of accusation was in 1650, 42 years before the Salem Witch Trials. She and her neighbor had babies at about the same time. Her neighbor's baby died, and the neighbor said it was because Mary Bliss Parsons put a hex on the baby. Each accusation, she was acquitted and found innocent.
She lived to be 84 and was an amazing, strong woman!
On what history lives on from Mary Bliss Parsons - "I recently went back to Northampton Mass. and visited her house, which is now a museum!"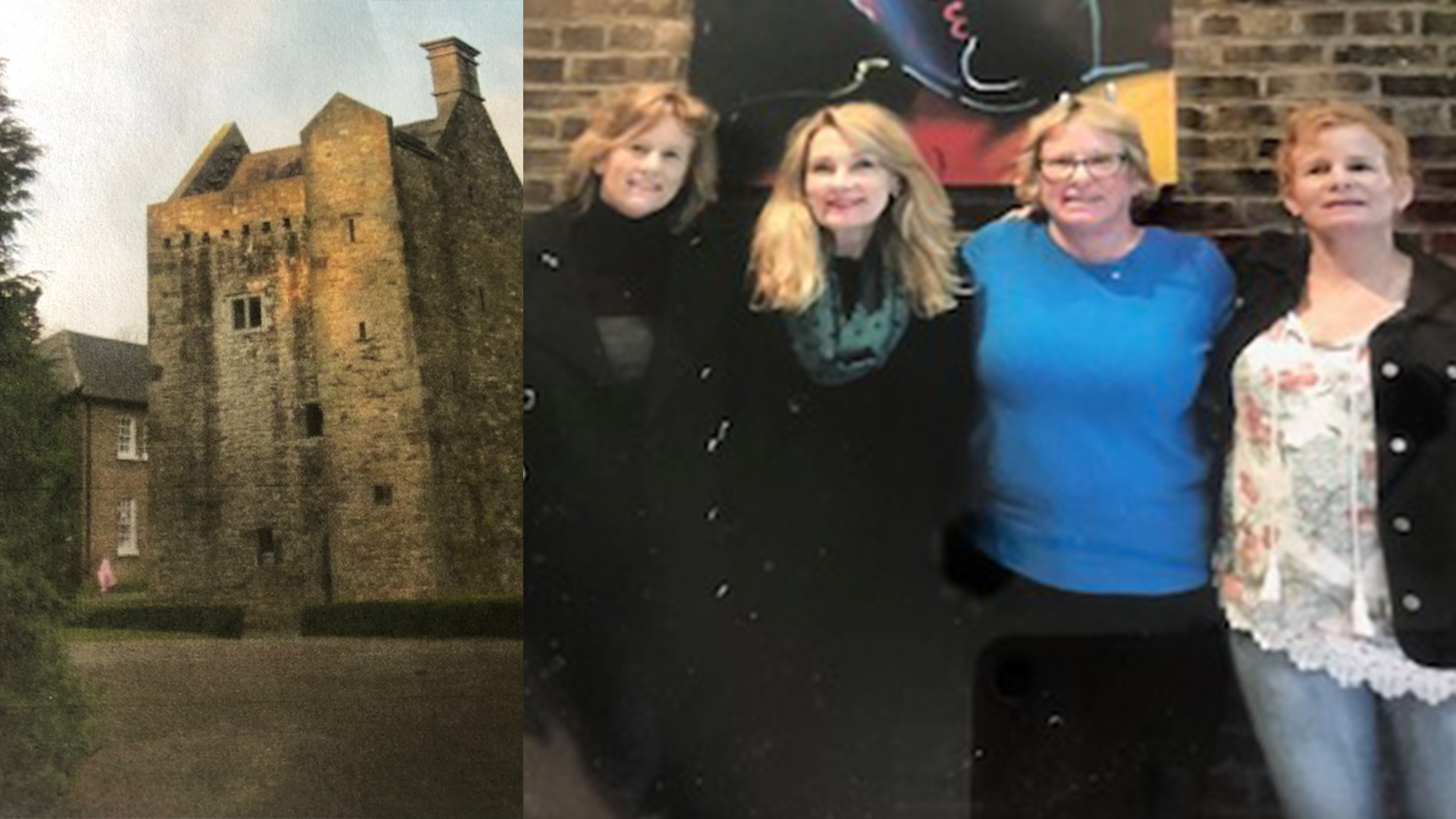 Patricia Lowcher's Story
Before I couId find my roots, I had to find out who I was. Helen and Harold Miller adopted me when I was 6 months old through Catholic Charities in New Jersey. They were always my parents, but I always wanted to know: who were my birth parents? Through my original birth certificate and many Saturdays pouring over microfiche newspapers in a Passaic NJ Library, I was able to connect with my birth mother through her best friend Sheila Reno. Soon after, I discovered through Ancestry.com that Colleen had six children, three boys and three girls, and my birth father had five children, four boys and one girl. If it were not for the kindness of Sheila and others who trusted me and my research, I would never have discovered that I have 11 siblings.
On additional heritage - "I also later found that I am descended from minor Irish nobility on my birth mother's side. The ancestral home is a preserved fortified stone tower and house located in Phoenix Park, Dublin!"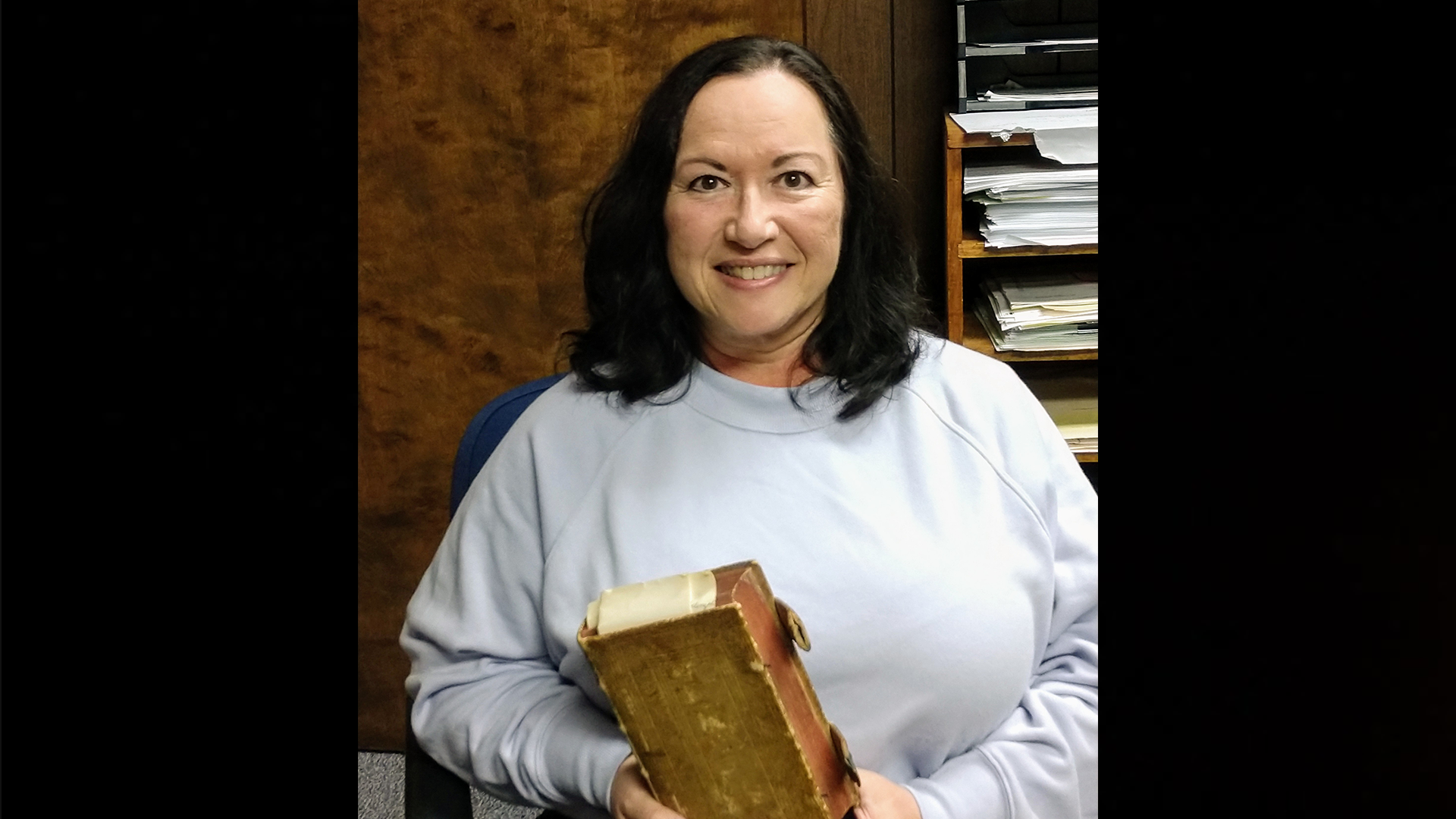 Pam Haus' Story
When my ancestors came from Germany to the United States, they were a married couple and the wife was pregnant. Her husband died on the passage and a man with the last name of Haus felt sorry for her and married her. My family came from the baby she was carrying; not Haus, yet we have his name. We don't know who the husband was, but I have the original Bible she carried with her. She wrote in it in some form of German. My great aunt, who was a teacher at Phillipsburg High School and avidly researching our family tree, took the Bible to the German teacher at the high school hoping he would be able to translate it so we could find out more about the couple especially her husband who died in passage. He was unable to translate it and I have yet to find someone who can. The biological father of the aforementioned baby died and was buried at sea. The family lived in Bethlehem Pennsylvania then migrated to White Deer Pennsylvania then, after having many children, the father moved to Philadelphia. It would be so exciting to learn more of this brave man and woman who left their country to come here to live. Finding Your Roots is fascinating to me because of how much people can learn about their ancestry!
On learning more in the future - "My ancestors didn't come through Ellis Island so I'm considering joining Ancestry.com to research more as I'm very curious!"
Major corporate support for FINDING YOUR ROOTS WITH HENRY LOUIS GATES, JR., Season Six is provided by Ancestry, Johnson & Johnson and AT&T. Major support is also provided by the Ford Foundation, Candace King Weir, and by the Corporation for Public Broadcasting and PBS.
Watch Finding Your Roots Fridays at 8 p.m. on PBS39.