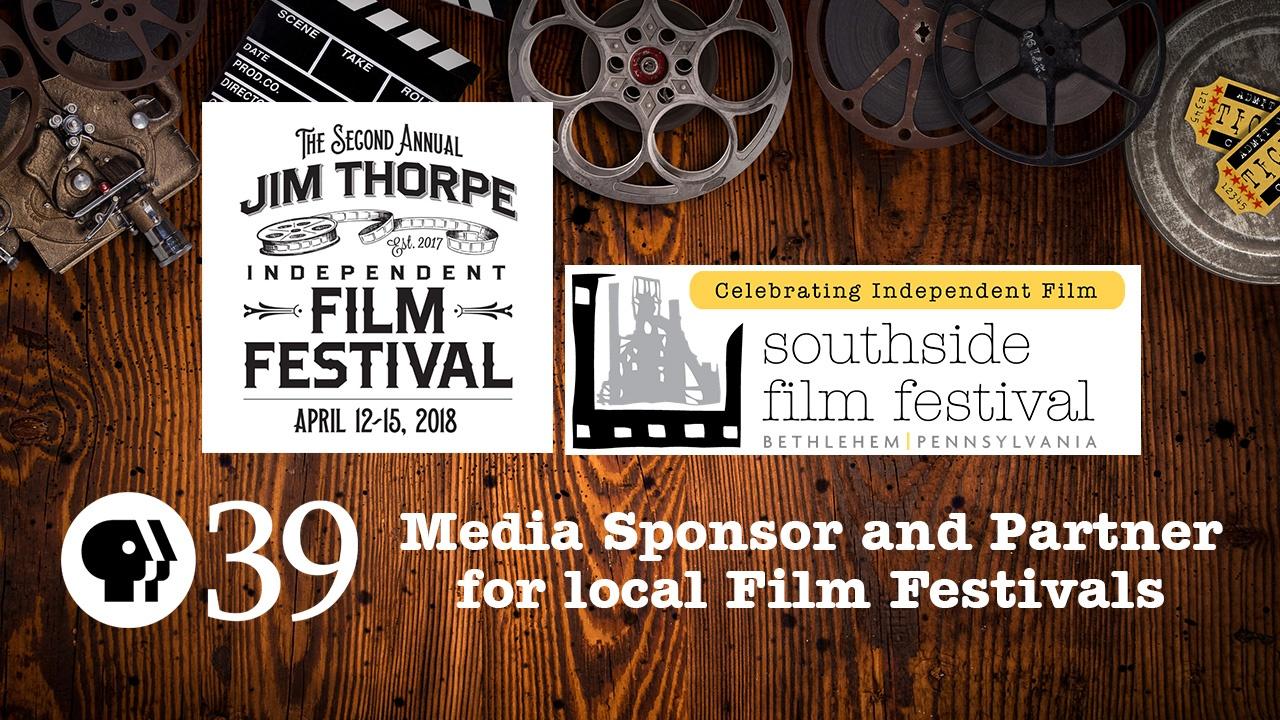 Join PBS39 and Southside Film Festival for the
Southside Film Festival's Opening Night Party & Feature Film

Tuesday, June 12, 2018 | 6:30pm
PBS39 Studios, 839 Sesame Street, Bethlehem, PA 18015
The evening will continue with a screening under the stars at 8:30pm of the
festival's opening night feature film, "At the Drive-in", by Alexander Monelli.

Catering by Karen Hunter.


The Jim Thorpe Independent Film Festival, now in its second year, was the first to embrace the idea of a partnership between independent film festivals and public media as a way to create additional interest from filmmakers and audiences alike.

The Jim Thorpe Independent Film Festival runs from April 12th to the 15th and takes place at the Mauch Chunk Opera House. PBS39 will present a live broadcast on opening night, plus create a program that takes a closer look at the events of the festival. In addition, some of the selected winning titles will be shown on PBS39 during the week of April 15th.

"JTIFF is honored to join forces with PBS39 - one of the most important conduits of culture, education and entertainment for millions throughout Eastern Pennsylvania and beyond," said Todd Morris, Founder and Executive Director of the Jim Thorpe Independent Film Festival. "Together we'll inspire the boldest, most defiant filmmakers to present their art, shatter convention and incite spirited debate. The theme of JTIFF is 'eyes and minds wide open' and PBS39 totally gets that."