Second Annual Rock the Runway Benefits Local Nonprofit Unite for Her
by
Published on
• Last modified on
• Comments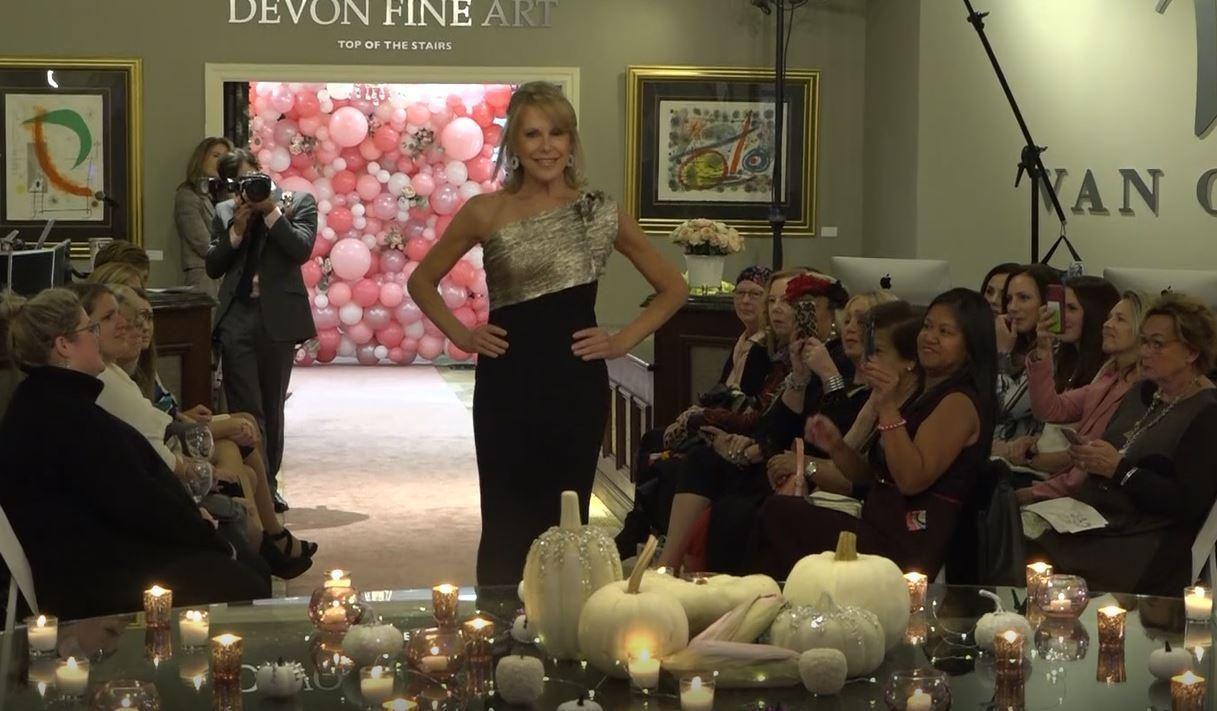 Montgomery
PBS39 News Reports
SECOND ANNUAL ROCK THE RUNWAY BENEFITS LOCAL NONPROFIT
1:50
Published:
Fashion show to raise money for breast cancer patients
PAOLI, Pa. (WLVT) - More than 100 people came to the second annual Rock the Runway fashion show at Van Cleve Bridal on Oct. 17, many sporting their own stylish outfits.
Partly because October is Breast Cancer Awareness Month, it was all in support of Unite for Her, a nonprofit helping women in the Philadelphia region diagnosed with breast cancer.
"It's something that I fortunately have not experienced, but so many of my loved ones have," said Van Cleve owner Deborah Van Cleve. I want to put forward women helping women to survive and beat breast cancer.
One of those women is Doris Macey, who was diagnosed with breast cancer this past January.
"Mine was six different treatments every three weeks. I was on five different chemos at the same time," Macey said. "So it takes a toll on your body."
Macey's cancer is now in remission but she said it changed her forever.
"You don't realize it until you go through this yourself. Your normal is now different," Macey said. "You have a whole new world of normalcy with going through breast cancer."
During her treatment, Macey received services from the beneficiary of the fundraiser, Unite for Her.
"Simply put, we bridge the gap between the medical and the wellness community," said Sue Weldon, the founder and CEO of Unite for Her.
Unite for Her gives breast cancer patients access to free holistic medical services, such as acupuncture, oncology massage, yoga and Reiki. Those services can help improve quality of life for women living with breast cancer.
"The one that I've stuck with is the Reiki and the massage," Macey said. "You have acupuncture, you have different massages, they teach you about proper nutrition during your chemo, which is crucial."
Macey spoke before the fashion show began, telling the audience how important these services are to breast cancer patients.
"The support and giving that Unite for Her gives to patients is unbelievable," Macey said.
Models posed in 35 bridal and formal wear gowns, as well as some men's formalwear. The outfits showcased the season's latest bridal trends.
"Very ethereal to very structured and clean and simple," Van Cleve said.
Organizers said the high turnout was a visible reminder of the support for women living with breast cancer.
"When the community comes out, to us, that's their vote of confidence to keep doing what you're doing," Weldon said.
And of course, it's a fun time, since women diagnosed with breast cancer can still enjoy looking at beautiful clothes.
"Because you're going through something doesn't mean you don't like fashion," Van Cleve said.
Unite for Her has served 1,800 women so far, and the organization will help even more with the $10,000 raised at the event.