WLVT Specials
Athlete of the Year Awards 2023
57:59
Published:
Lehigh Valley Orthopedic Institute 10th annual Athlete of the Year Awards
10th Annual Lehigh Valley Orthopedic Institute Athlete of the Year on PBS39 June 1, 7 p.m.
Lehigh Valley Orthopedic Institute is holding its 10th annual Athlete of the Year awards program June 1 at 7 p.m. The program will be broadcast live on PBS39. Several Lehigh Valley Health Network Impact Athletes will be featured throughout the show, including professional football wide receiver and Nazareth Area High School graduate Jahan Dotson and University of Florida track star and Saucon Valley High School graduate Talitha Diggs.

The Athlete of the Year broadcast is the culmination of the Athlete of the Week program, sponsored by Lehigh Valley Orthopedic Institute. The 33-week program, featured in The Morning Call, gives the public the opportunity to vote for three male and female student-athletes weekly. Each weekly winner receives a $500 scholarship.

In addition to weekly scholarships, Lehigh Valley Orthopedic Institute awards one female and one male Athlete of the Year a $10,000 scholarship. This year's winners will be announced live during the broadcast June 1. All weekly winners are eligible for the top prize, which is determined based on academics, community leadership and athletic accomplishments.

Other non-monetary awards announced during the Athlete of the Year broadcast include Comeback Athlete of the Year, Team of the Year, Male and Female Fan Favorite,
Coach of the Year, presented by The Morning Call, and the

Community Support Award,

presented by PBS39

.
Lehigh Valley Orthopedic Institute's Athlete of the Year is the region's largest scholarship program for student-athletes with more than $400,000 in scholarships being awarded since it began in 2013.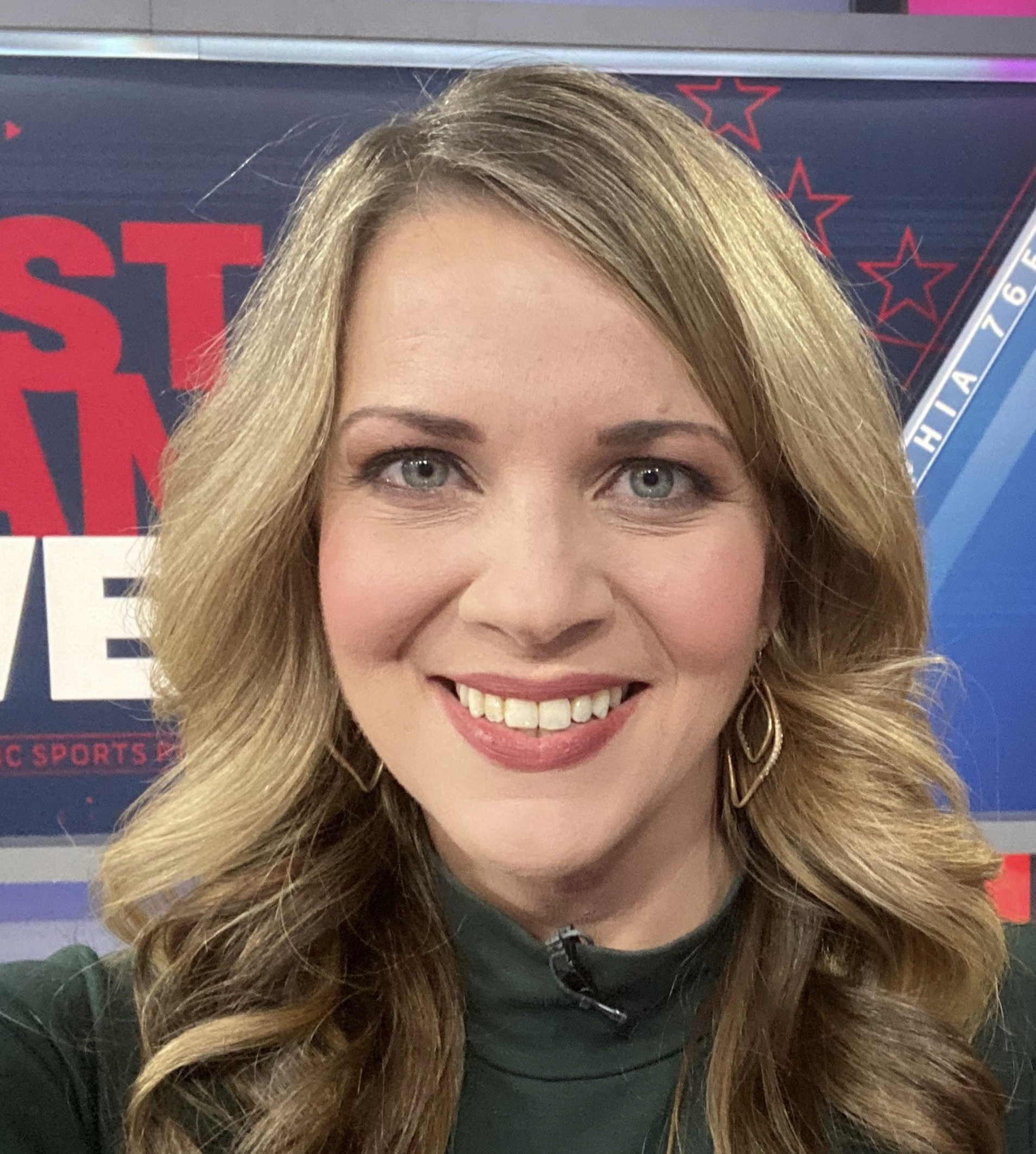 AMY FADOOL
Amy Fadool is a sports anchor for NBC Sports Philadelphia. Viewers can watch her during Sixers Pre- and Post-Game Live, as well as on the anchor desk for SportsNet Central several times a week.

"The best part of my job is connecting with the fans and giving them the best access to our teams," said Amy. "One of the longest and best days of my career has been covering the Eagles Super Bowl championship win in 2018. The passion of Philly sports fans is truly unrivaled."

A three-time regional Emmy award winning sports anchor, Amy joined NBC Sports Philadelphia in January of 2009. Prior to that, she served as a sports anchor/reporter in Baltimore and Nashville. She attended the University of Kentucky where she studied Broadcast Journalism. Amy is a proud supporter of the American Cancer Society and serves as chair for the Philly Golf Classic. When she's not on air, you can find Amy on the golf course or spending time with her family.