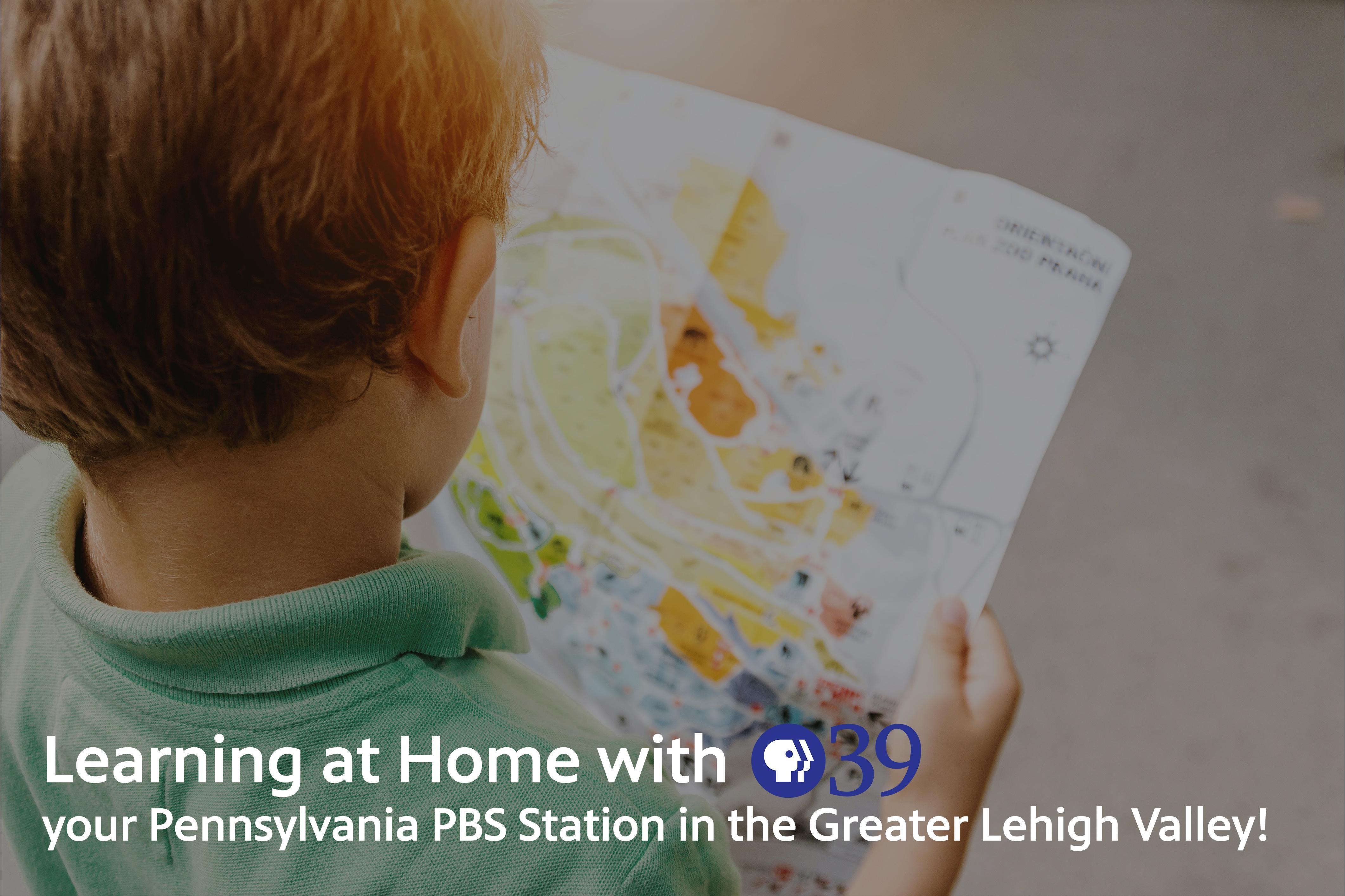 Do you have a question? Call our education helpline: 610-984-8104
Caregivers, teachers, administrators and children are all faced with new challenges, questions and worries. Pennsylvania PBS, made up of PBS39 and the six other public television stations across the commonwealth, want you to know that you are not alone. Working with the Pennsylvania Department of Education, we have created Learning at Home, your connection to thousands of hours of educational and entertaining videos, activities and games to support you. From Sesame Street for preschoolers to NOVA for high school science students, public television offers engaging programs that will support your child's learning.
Teachers, parents and caregivers: please explore! We are in this #TogetherPennsylvania.
As we move forward together, we'll learn together. PBS39 offers a schedule that highlights which programs are suited for your child's grade and subject matter.
10 a.m. - 12 p.m. PreK to 3rd Grade
12 p.m. - 1 p.m. 4th to 8th Grade
1 p.m. - 3 p.m. 9th to 12th Grade
The seven Pennsylvania PBS stations are bringing the best parts of camp to your home this summer.
It's Camp! is a 30-minute program produced by PBS39 at Valley Youth House's Camp Fowler.
Starting June 21, 2021, watch It's Camp! weekdays at 1:00 PM on your local PBS station
Learning at Home is a collaboration of the seven PBS stations in the commonwealth, collectively known as Pennsylvania PBS.
Visit learningathomepa.org to learn more about the statewide project in partnership with the Pennsylvania Department of Education.