Philly Orchestra performs at Glenside's Keswick Theatre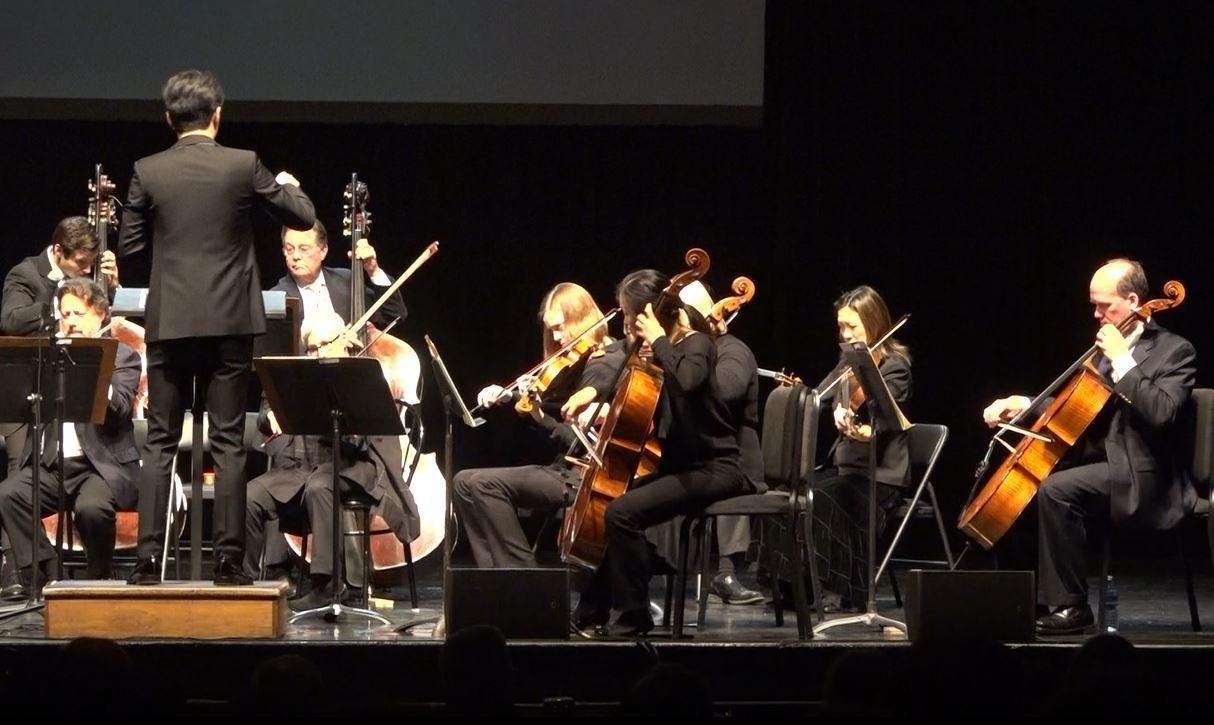 Montgomery
PBS39 News Reports
Philadelphia Orchestra performs at the Keswick
2:47
Published:
The Philadelphia Orchestra performs at the Keswick Theatre in Glenside.
GLENSIDE, Pa. (WLVT) - The notes of Grieg, Mozart and Tchaikovsky swept over a packed house at the
Keswick Theater
in Glenside March 21. The Philadelphia Orchestra held a chamber orchestra performance there as part of their third annual "We're HEAR Week."
"It's really special that they're not in the city, that they came to Montgomery County," said Jessica Willingham, director of arts and culture for Valley Forge Tourism & Convention Board. "We're honored that they chose to make it Montco."
We're HEAR Week is part of the orchestra's effort to make music more accessible. HEAR stands for
the orchestra's portfolio of programs that promotes "Health, champions music Education, eliminates barriers to Accessing the orchestra, and maximizes impact through Research."
"This is a week that we're celebrating the communities of Philadelphia, said Jeremy Rothman, vice president for artistic planning for the Philadelphia Orchestra. "We're working with school students, we're playing side-by-sides, we're doing sensory-friendly concerts."
The performance at the Keswick, featuring Assistant Conductor Kensho Watanabe, is helping promote music education in Montgomery County. Funds from the event will benefit music and arts education in Montgomery County public schools.
"Music and arts and dance education is important because it provides skills other than just math and reading," said Leslie Macedo, Musicopia program director. "It's a conduit to some of those skills as well, but it also provides creative thought and out-of-the-box thinking."
Musicopia
is arts education organization focusing on music and dance in the Philadelphia area that provides more than 3,000 programs to 15,000 kids in the area. As the main beneficiary of the concert's fundraising, Musicopia plans to offer some Montgomery County students even more instrumental and ensemble programs.
"We're excited to be able to program residencies in four schools in Montgomery County next year," Macedo said.
The 90-minute program also held some special significance for the historic Keswick Theatre, which is celebrating its 90
th
anniversary this year.
"A little tip of the hat to a tradition here at the Keswick Theatre—the Andante cantabile of Tchaikovsky was part of the very first performance that the Old York Road Symphony played here in this venue," Rothman said. "So a little bit of the local history that we're playing tribute to tonight."
Community leaders like Montgomery County Chair Val Arkoosh hailed the event as an opportunity to showcase Montgomery County's vibrant arts scene.
We're HEAR Week continues with concerts today and tomorrow. Conductor Watanabe said he enjoyed playing at the Keswick and invited attendees of last night's program to come see the orchestra again at their home venue, the Kimmel Center for the Performing Arts in downtown Philadelphia.