Allentown Public Library Event with Mike McGrath! Tuesday March 21st at 2 p.m.
Mike will make a special appearance at the Allentown Public Library on Tuesday March 21st at 2 p.m. He'll answer your garden questions, tell some tall tales and he'll bring his books to sell and sign! Admission is free, but the Library requests you register in advance. Click Allentown Public Library
---
Garden Guru, public radio host and former Organic Gardening Editor-in-Chief Mike McGrath tackles your toughest garden, lawn and pest problems every week.

The popular radio show, You Bet Your Garden® is an hour of "chemical-free horticultural hijinks." This weekly, nationally syndicated broadcast is hosted by Mike McGrath and produced in Bethlehem, Pa.
This weekly call-in program offers 'fiercely organic' advice to gardeners far and wide.
Watch Saturdays at 10 a.m. on PBS39!
WATCH FULL EPISODES OF YOU BET YOUR GARDEN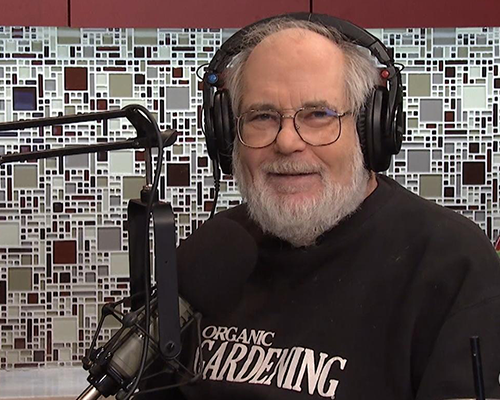 ABOUT THE HOST
MIKE MCGRATH
Mike is also host of the nationally syndicated weekly public radio show You Bet Your Garden. An hour of "chemical-free horticultural hijinks," this popular program has been on PBS39 since 2018. From 1993 through 1997, Mike was the regular gardening expert on the weekend edition of The Today Show, Saturday mornings on NBC. He has also appeared on Nova, Good Morning America, CBS This Morning, PBS Healthweek, CNN, FOX and as a regular contributor on the weekly PBS TV series Your Organic Garden and the Discovery Channel's Home Matters.
Thank you to our partners: