Finding Our Common Thread: Tackling Political Apathy
is a three part discussion on current topics that affect us all. PBS39 has partnered with Lehigh University's Global Citizenship program to host each of these events that include informed panelists sharing their knowledge on the subjects and group discussions designed to attempt to answer some of the tough questions that arise from the topics. This program is made possible by the Lehigh University Center for Community Engagement.
Watch the Full Discussions
Finding Our Common Thread: Economic Globalization
51:00
Published:
Finding Our Common Thread: LGBTQ & Gender Equity
55:00
Published:
Finding Our Common Thread: Refugee Crisis & Migration
42:30
Published:
Industry
&
Economic Globalization
As technology, emerging nations, and other factors are rapidly altering the world economy, we have to consider what affect this is having on individuals, nations, and the underserved.
Refugee Crisis
&
Migration
Whether from war, natural disaster, need for jobs, or forced displacement; humans are on the move throughout the world, looking for a safer or better life. These movements are shaking up cultural identities and stoking the flames of nationalism in many parts of the world. How do we deal with this topic on a national and global level?
LGBTQ Rights
&
Gender Equity
Defining ourselves as individuals is a personal liberty we each have. However, society makes decisions through cultural norms and policy that define and legislate "acceptable" in ways that infringe on individual's rights. Norms and policies can be redefined to make a more inclusive and equitable society for all.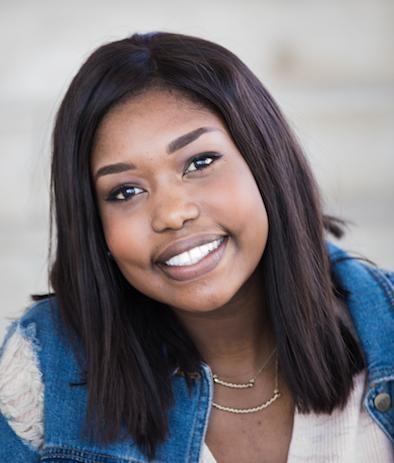 Sydney O'Tapi
Sydney is a senior from Maryland, studying Journalism, Graphic Design, and Global Studies. She also serves as vice president of the campus Pan Helenic counsel, the governing body of sororities, and she works in Lehigh University's internal advertising agency called "Fusion". She's a passionate creative, interested in the intersections of communication and globalization. In the past she has participated in a Lee Iacocca International Internship in Uganda working for the NGO, Pathways Development Initiative. She has also studied abroad in the Czech Republic where she interned for a global PR firm, FleishmanHillard. As a member of Lehigh University's global citizenship program she traveled to Cambodia and focused on exploring the public health initiatives in the country. Her next stop is New York City to work in marketing.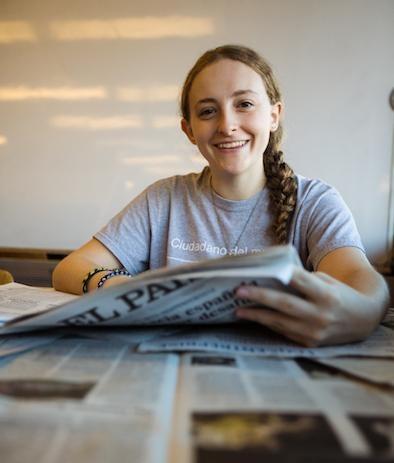 Angie Rizzo
Angie is a Lehigh Valley local majoring in Global Studies with a minor in Latin American Studies. Although it is her junior year at Lehigh, she is completing her Global Citizenship Capstone because she plans on studying abroad the spring semester of her senior year. She is a Head Gryphon (RA), TRAC Writing Fellow, and United Nations NGO Youth Representative for Tarumitra, an environmental organization in India. She has studied abroad several times, doing a service trip to Antigua, learning in Indonesia, Cambodia, Israel, and Palestine, and interning in India. This summer she also plans to intern in Costa Rica, and hopefully will attain fluency with her Spanish skills. Besides learning, Angie loves spending time outdoors, reading a good book, and spending time with friends, family, and animals.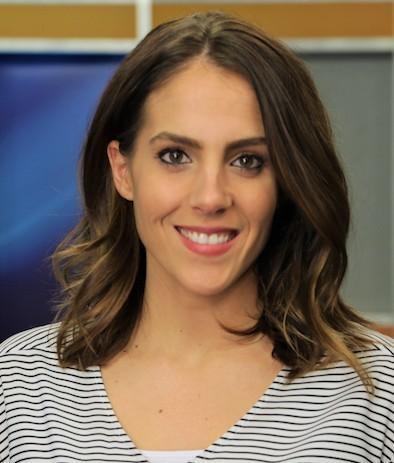 Tracy Yatsko
Tracy is a reporter/host for PBS39 and a recent graduate of Temple University, where she received a bachelor's degree in journalism. While at Temple, she served as Anchor and Reporter for the OwlSports Update program, work that garnered her a Mid-Atlantic College Emmy Award for Best Talent. Tracy recently hosted a live-community conversation on school safety and is featured on PBS39's new show, Let's Go!. Last May, she received the Temple University Diamond Award which is the highest recognition that can be bestowed on an undergraduate student. Tracy has been a brain injury awareness advocate and a public speaker for nearly a decade. It is her passion to help people with brain injuries after suffering from a concussion that ended her high school athletic career.

Topic 1 : Economic Globalization
Alicia Miller Karner
Director of the Department of Community and Economic Development in the City of Bethlehem. In this capacity, Ms. Karner manages the Bethlehem Revitalization and Improvement Authority and the Bethlehem Economic Development Corporation.
Vera Fennell
Associate Professor in Lehigh University's Department of Political Science and a Globalization and Social Change Initiative/Global Studies Program professor. Dr. Fennell has a MA/ Ph.D. in Political Science from the University of Chicago. Her book manuscript on how the Chinese Communist Party represented its Cold War-era foreign policy outreach to various African states as an expression of "soft power" is currently under contract with Oxford University Press and will come out sometime next year.
John Smith
John Kenly Smith is Associate Professor of History at Lehigh University. After a brief career as a chemical engineer, he earned a Ph.D. in History. He is the author, with David A. Hounshell, of Science and Corporate Strategy: DuPont R&D, 1902-1980, (1988) which won the Newcomen Prize in Business History in 1992. He has published many articles on technological innovation and on the chemical industry. Currently he is working on a book tentatively entitled, The Life and Times of Asa Packer.
Topic 2 : Refugee Crisis and Migration
Sarah Fouts
Sarah Fouts is a Postdoctoral Fellow at Lehigh University in Latin American and Latino Studies. Fouts' ethnographic research is based in community-engaged methods, where she worked for six years with a grassroots organization called the New Orleans Workers' Center for Racial Justice as a researcher and volunteer.
Javier Toro
Javier R. Toro was born and raised in Puerto Rico. He earned a B.A. in History and Political Science from the InterAmerican University of Puerto Rico. Currently, he is the OnTrack Program Director at Community Action Committee of the Lehigh Valley and is a member of the Bethlehem Mayor's Latino Advisory Committee, Lehigh University South Side Initiative and the Consumer Advisory Council for the Pennsylvania Utility Commission.
Sarah Stanlick
Dr. Sarah Stanlick is the founding director of Lehigh's Center for Community Engagement, the director of Lehigh University's Global Citizenship program, and a professor of practice in Sociology and Anthropology. She previously taught at Centenary College of New Jersey and was a researcher at Harvard's Kennedy School, assisting the US Ambassador to the United Nations, Samantha Power.
Topic 3 : LGBTQ Rights & Gender Equity
Scott Burden
Scott Burden is the associate director of the Pride Center at Lehigh University. He attended Grand Valley State University studying in their Master's Program for College Student Affairs Leadership. Scott has a deep passion for student support and hopes to empower students to move toward authenticity in all aspects of their lives.
Rita Jones
Rita M. Jones, Ph. D., directs the Center for Gender Equity at Lehigh University. After earning her Ph. D. in English at Washington State University, she directed the Women's Studies program at the University of Northern Colorado before leaving to direct the, then, Women's Center at Lehigh. Her role offers her the chance to work with all members of the Lehigh community, alums, and community members, and one of her skill sets is in bringing people to develop inclusive relationships where difference thrives and is seen as an asset.
Adrian Shanker
Adrian Shanker is Executive Director of Bradbury-Sullivan LGBT Community Center, which provides arts, health, and youth programs for the LGBT community across the Lehigh Valley. Adrian​ is a leader in LGBT health advocacy with a decade-long history of working for LGBT legal and social equality. A specialist in LGBT health policy, Adrian has developed leading-edge campaigns to advance health equity for LGBT Pennsylvanians, through policy, behavioral, and clinical changes.