Summer Jam Update
As we prepare to launch our Summer Jam Concert Series this Friday, it is our desire to do so in the safest way possible. With COVID-19 cases currently on the rise in Northampton and Lehigh Counties, we have decided that our ticketed in-person concert events will now take place with no live audience out of an abundance of caution.
Starting with our first concert on Friday, August 6th, all performances will be broadcast daily at 11 a.m. on PBS39 and at PBS39.org/live.
The broadcast will also be shown on our large video wall just above the main entrance to our building.
While it is disappointing to make this change, we must prioritize the safety of our team members, volunteers, performers, our community and, most importantly, our children above all else.
Thank you in advance for your understanding.
2021 Summer Jam Artist Lineup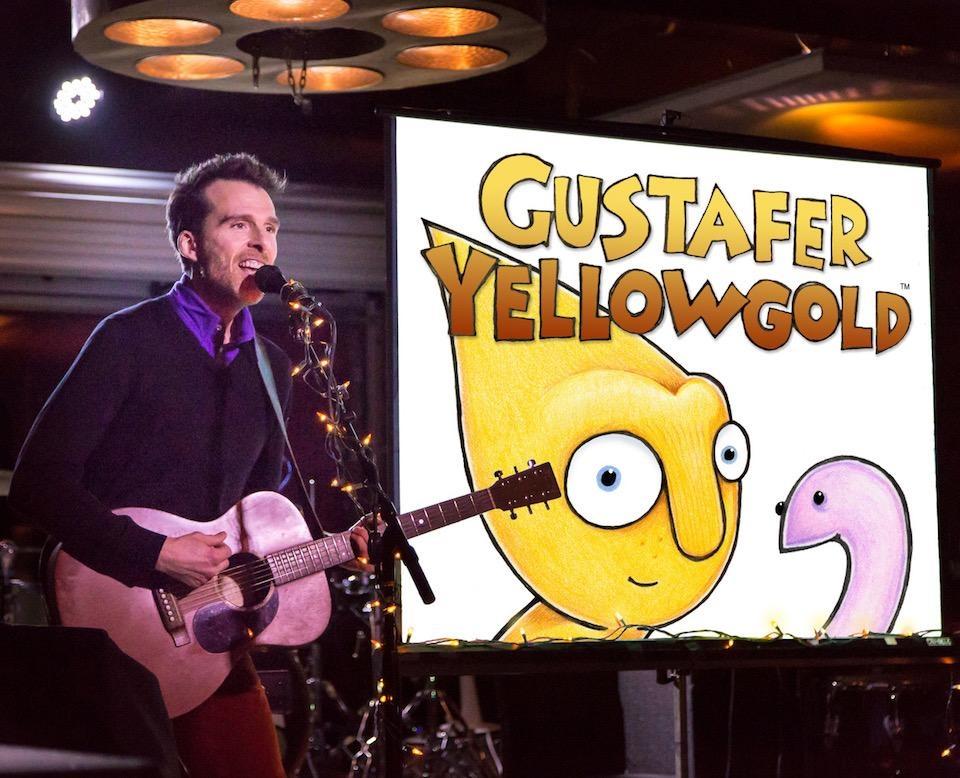 August 6th, 11 a.m. - Gustafer Yellowgold
Gustafer Yellowgold's Show is a funny and touching multimedia performance of music, colored pencil animations and storytelling. The music and 'moving art' shows are performed by two-time Grammy nominated artist, Morgan Taylor. All of the songs are whimsical and super catchy narratives that explain the life of a friendly alien from the Sun who now resides in a wildly imaginative version of the woods of Minnesota.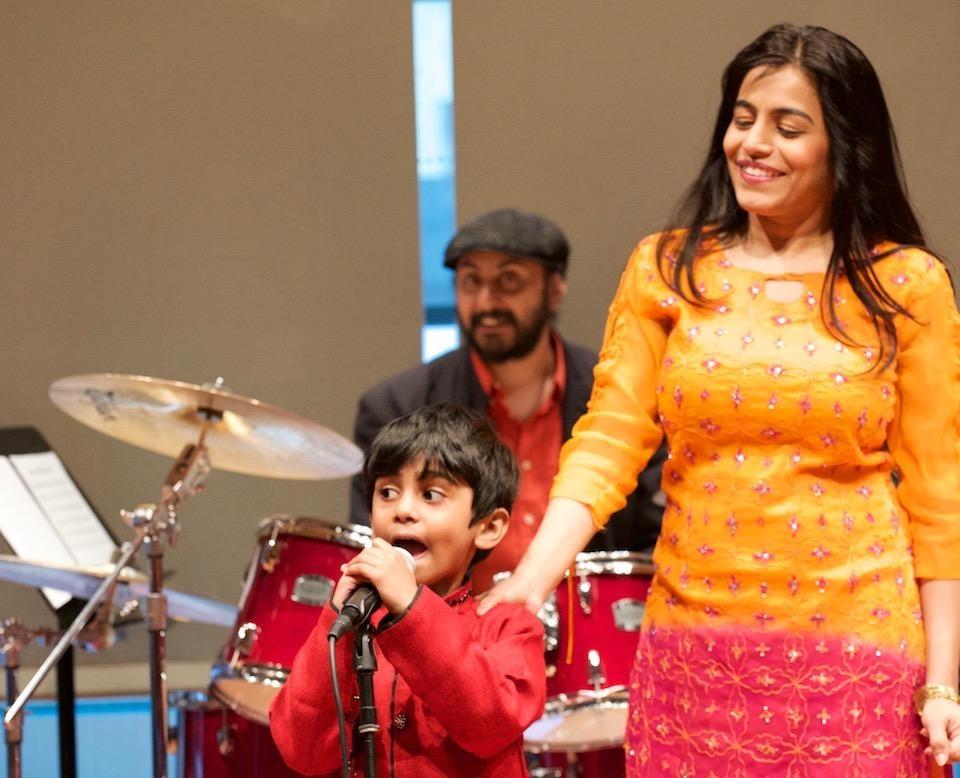 August 7th, 11 a.m. - Falu
Join Falu on a musical journey through South Asia and around the globe, celebrating the instruments, languages, sights, and humanity of a diverse world. Falu's Bazaar music is the first of its kind, teaching South Asian culture through a spirited presentation to today's youth in three languages- English, Hindi and Gujarati. In concert, children will learn about a variety of cultures through songs about animals, transportation, counting, spices, cooking and more.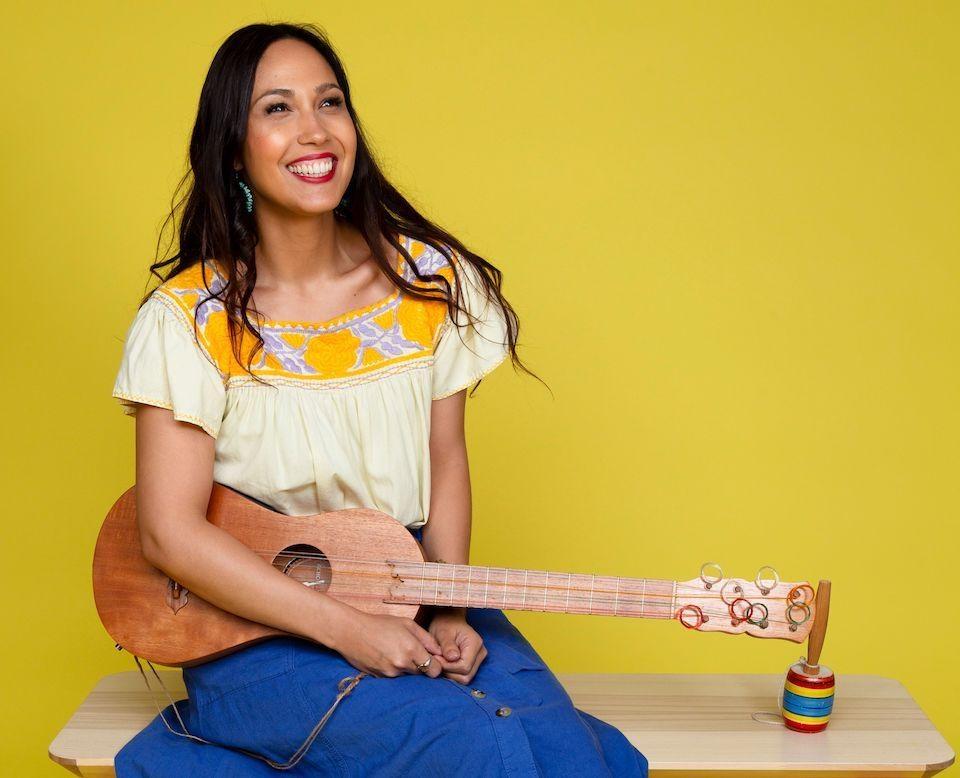 August 8th, 11 a.m. - Sonia de los Santos
Born and raised in Monterrey, Mexico, Sonia was born with a smile on her face (that's what her mom always says) and she can easily find the things in the world that bring her joy. In ¡Alegría! (Joy!) her second family album, she shares some of the themes that make her happy: migrating butterflies, waking up early, wildflowers, maracas, being grateful to her parents, playing with her band, and of course, singing about birds! These songs in Spanish and English are inspired by various Latin American rhythms including son jarocho, cumbia, gaita, currulao and huayno hailing from Mexico, Colombia and Peru as well as the North American folk traditions from the United States. This unique concert also includes songs from her debut album, "Mi Viaje" which reflects her experiences growing up in Mexico and moving to another country, learning about other cultures, and in the process, feeling closer to her own heritage.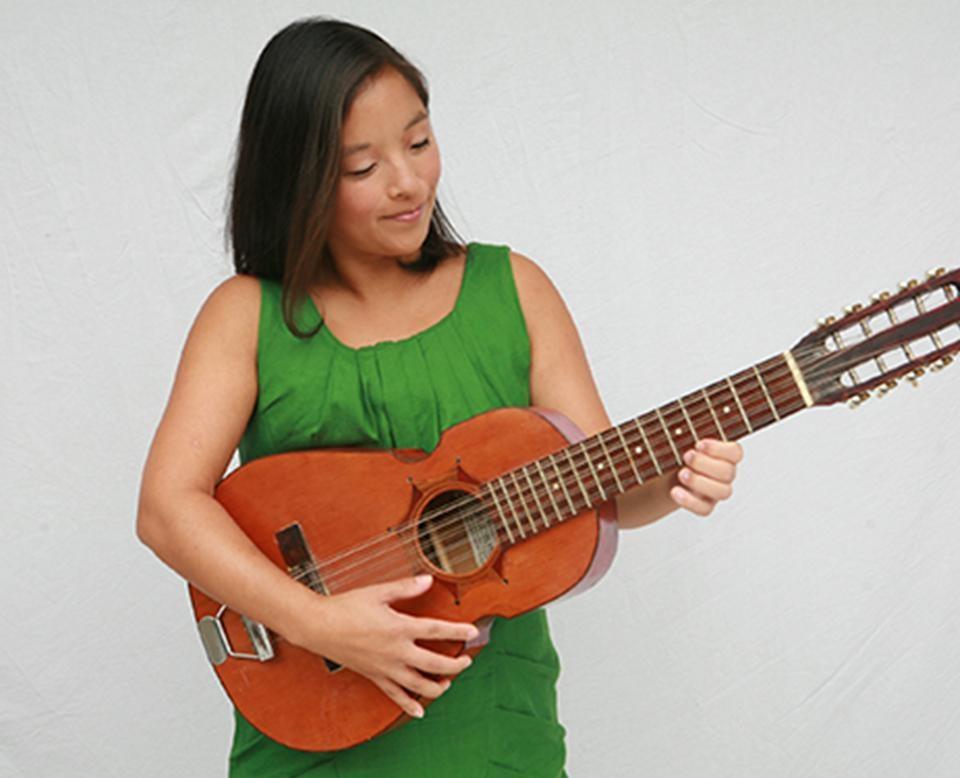 August 9th, 11 a.m. - Elena Moon Park
Elena is a musician, educator, and producer living in Brooklyn, NY. She is a freelance violinist and multi-instrumentalist in NYC, specializing in contemporary classical and family music, and has performed on stages ranging from Carnegie Hall and Lincoln Center to the Southbank Centre and the Melbourne International Arts Festival. While pursuing an urban policy degree from The New School in New York City, she began performing and touring the world with the all-ages folk rock band Dan Zanes and Friends, singing and playing violin, trumpet, mandolin, jarana, spoons, and musical saw.
In 2012, Elena also released her debut all-ages album called Rabbit Days and Dumplings, featuring reimagined folk and children's music from East Asia. She released a second all-ages album, Unhurried Journey, in summer 2020.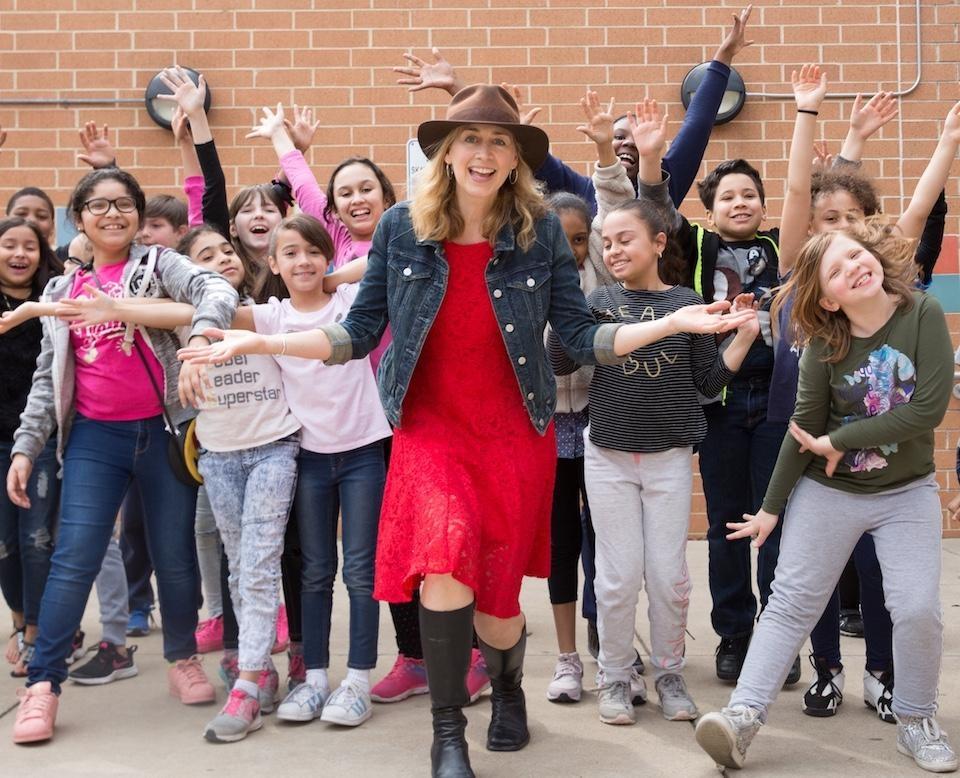 August 10th, 11 a.m. - Kira Willey & Friends
Bring the whole family to a Kira Willey & Friends Rockin' Yoga show! Local favorite Kira Willey is an award-winning kids' artist whose CDs have won numerous industry awards and earned national acclaim; her hit songs include "Colors," which was featured in a worldwide Dell ad campaign. "Fireflies Yoga," and "Breathe With Me," two yoga-for-kids programs Kira created and hosts, air on PBS TV affiliates nationwide; and her "Music You Can Move To" series with Laurie Berkner can be heard daily on SiriusXM Radio's Kids Place Live. Kira's also the founder of Rockin' Yoga school programs for kids--so her high-energy concerts are unique, participatory events which include lots of fun, musical Yoga Breaks too! Kira and her amazing band will perform plenty of fan favorites, as well as new songs from latest CD, "Every Voice."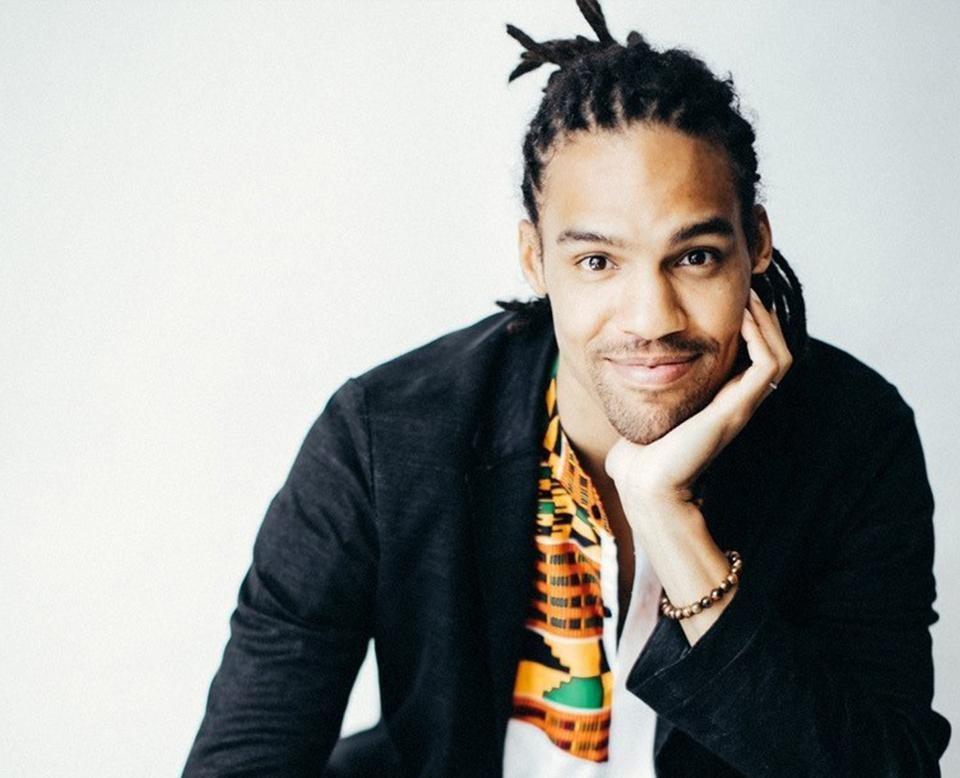 August 11th, 11 a.m. - Pierce Freelon
An accomplished Hip Hop/soul/electronic musician and Emmy-award winning producer, director and professor from Durham, NC, Pierce's work has been featured on the TODAY Show, and at NPR, Now This, Rolling Stone, Parents Magazine and more. For over 16 years he has traveled the world teaching Hip Hop and music production to youth in community centers. In 2022 Little, Brown will release his debut children's book Daddy Daughter Day (based on his song of the same title). He is the son of famed Grammy-nominated jazz vocalist Nnenna Freelon, and the late preeminent architect of the National Museum of African American History and Culture, Phil Freelon. Pierce lives in Durham with his wife and their two young children.
August 12th, 11 a.m. - Joanie Leeds
GRAMMY Winning, NYC based singer-songwriter Joanie Leeds is a National Touring artist and early childhood educator and JKids Radio show host. For her original children's music, she has won 1st place in the USA Songwriting Competition, Independent Music Awards, a Gold Parents' Choice Awards, NAPPA Gold Awards, Family Choice Award, is a John Lennon Songwriting Award Finalist and an International Songwriting Competition Winner. Joanie has played at Lollapalooza, Clearwater Festival, The Kennedy Center & Lincoln Center, Wolftrap and Levitt Pavilion and her music has been featured in The New York Times People Magazine, Parents Magazine, Billboard and The Washington Post. Joanie's 9th children's album, 'All the Ladies' is a female empowerment folk collection and earned a GRAMMY Award in 2021. Her current single, Endless Summer is being played at radio stations nation-wide.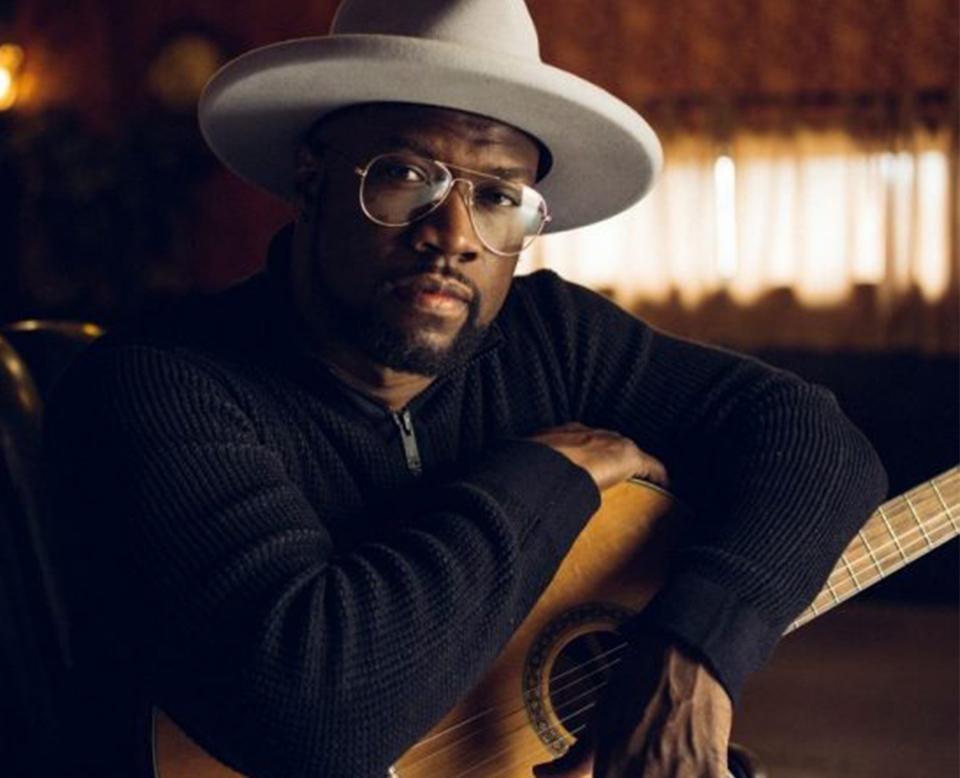 August 13th, 11 a.m. - SaulPaul
GRAMMY Award-nominated artist SaulPaul has garnered an international reputation as a Musician with a Message. Part rapper/part singer-songwriter, SaulPaul is an entertaining artist who blends his voice, his guitar, and his loop pedal to create a live show that is nothing less than an experience. SaulPaul shares his art with his heart and has been inspiring audiences through his music. From performing at two TEDx Talks, five Super Bowls, America's Got Talent, the Kennedy Center for the Performing Arts, and Austin City Limits, this seasoned and well-traveled artist has performed nationally and internationally in theaters, concert venues and festivals across the country as well as esteemed industry events like Folk Alliance International, Midem and SXSW. Armed with two chart-topping #1 songs on Sirius XM along with an extensive catalog of music, his latest album, Be the Change, is being played on radio stations across the country.
August 14th, 11 a.m. - Fyütch
Fyütch is a multi-discipline artist and educator with a vast creative resume spanning several decades. Born Harold Simmons II in Gary, IN, he began public speaking at age 7, winning the city-wide speech contest and speaking at the US Capital in Washington, D.C. Fyütch gained musical notoriety in Nashville, TN as the lead singer of Hip-Hop/Soul band Biscuits and Gravy, opening for acts like Kanye West and Pharrell. Fyütch made his comedic debut on the web series 'Fyütchology.' The show combined social commentary, current events, and parodies, reaching over 2 million viewers. Episode 12: "Country Kendrick" went viral, landing him on MTV's TRL and Billboard. As an educator, Fyütch leads music, poetry, and performance workshops for students of all ages, and clients like Adidas, Under Armor, and Ecole de Militaire in France.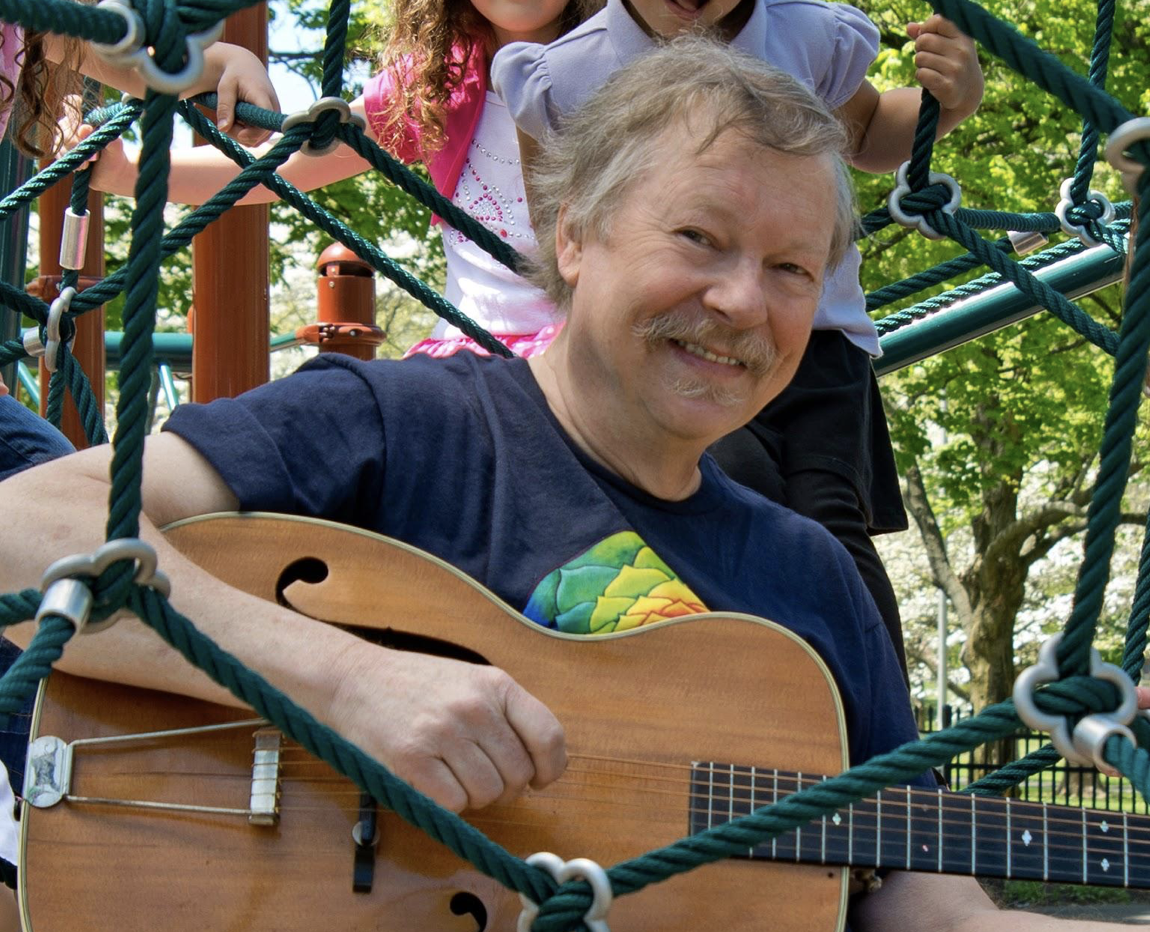 August 15th, 11 a.m. - Dave Fry
Dave Fry is a wonderful entertainer of the preschool and elementary set, with silly songs, old favorites, folk, rock 'n' roll and play songs that capture the joy of making music, hands-on and family-style. Dave is recognized as a Teaching Artist in CT, PA and NJ and has completed training in those three states in early childhood music. Dave Fry has won Best Children's Performer at the Lehigh Music Awards for the last seven years