Art Exhibit Shares Experiences of Inmates, Deters Young People from Prison
by
Published on
• Last modified on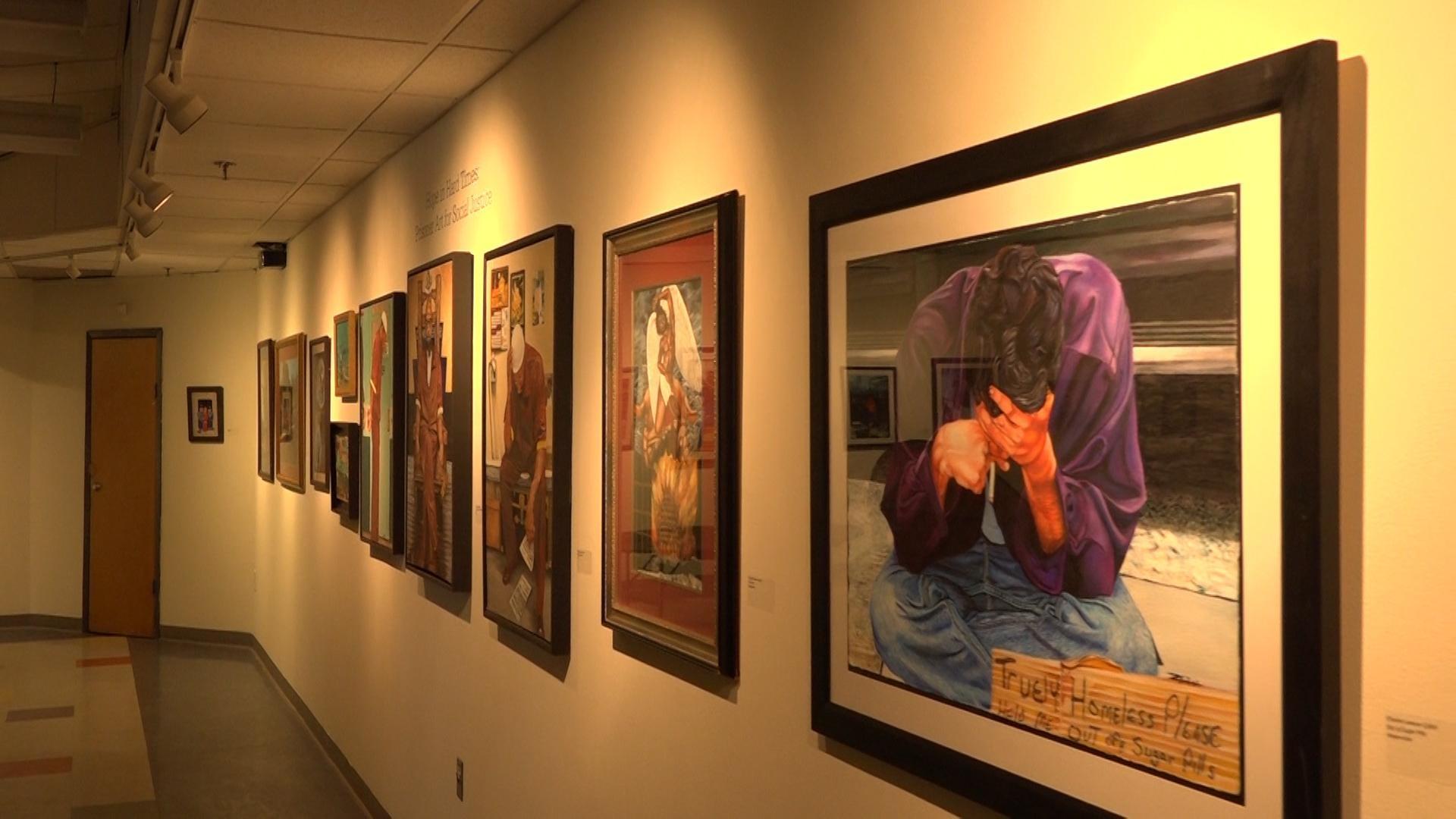 Northampton
BETHLEHEM, Pa. (WLVT) - An organization called Art for Justice worked with community leaders to put on an exhibit showcasing artwork from prisoners on death row or serving life sentences.

"So often you hear these transformational stories where people mess up and then they change their lives, but this is a different kind of story," said Soros Justice Fellow Tyrone Werts. "Men are showing visually what some of their experiences are and why they're incarcerated."

Ann Marie Kirk co-founded Art for Justice in 1997, with a man named Charles Lawson, who is currently serving a life sentence without parole. She said this exhibit is a way to steer kids away from prison, and start conversations about inhumane treatment of inmates.

"Criminal justice issues affect everyone," said Kirk. "Whether you've been harmed by a crime, whether you have a friend or a relative who's been incarcerated, or whether you pay the taxes that support the system, it really affects everybody."

Reverend Janel Rice of Calvary Moravian Church said inmates should not be inhumanely treated, because they are people before anything else. "We have a duty and an obligation to care for each other as brothers and sisters, more so than as free or incarcerated individuals," said Rev. Rice.

Some of Lawson's paintings are featured at the exhibit, as he tells the stories of solitary confinement and death row. "He did this art piece where he's actually sitting in an electric chair, telling the story that if you mess up, you could wind up with a death sentence," said Werts. "A lot of their art and a lot of their pictures are about the pain they are experiencing as a result of their incarceration, and I think kids need to see that."

The exhibit will be open through Apr. 21 at the Banana Factory in Bethlehem. It was put on through a collaboration between Art for Justice, The Moravian Church's Eastern District, Moravian Seminary, and ArtsQuest. The exhibit is free and open to the public.