Montgomery County Brewers and Farmers Working Together
by
Published on
• Last modified on
• Comments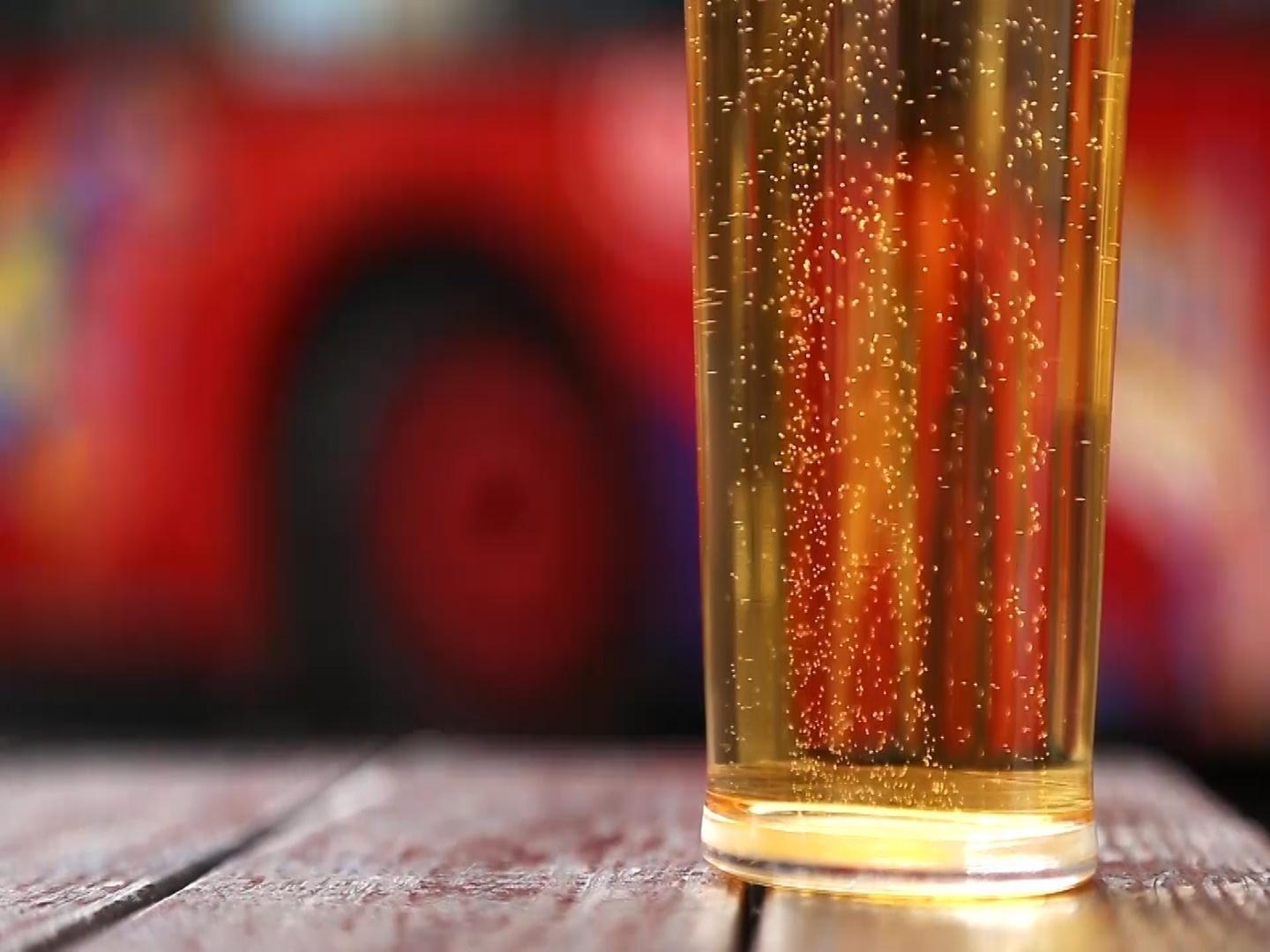 Montgomery
Brewers in Montgomery County are reaching out to local farms in hopes of using products such as yeast and hops for their beers. The goal is to connect rural areas of Montgomery County with brewers in urban areas.
Farmers and Brewers
Montgomery County is taking part in the nationwide explosion of new craft breweries opening. Farmers, maltsters and brewers attended the first ever Farmers and Brewers event to network and learn about trends in the local craft beer industry.
ROYERSFORD, Pa. (WLVT) - Tucked between corn fields at Two Particular Acres Farm in Royersford, a gathering of around 40 people met on the afternoon of Sept. 28 with one objective: to create high quality, local craft beer.

The Montgomery County Planning Commission hosted its first ever "Farmers and Brewers" event to connect local businesses in the craft beer industry.

"We really want to connect the western part of Montgomery County, which is very rural, a lot of farms, to the [eastern] part, which is very urban. We touch Philadelphia," said Danielle Dobisch, Montco's frontline preservation administrator. "Thankfully, the brewing industry is throughout Montgomery County."

Craft beer has a long history in Pennsylvania. America's first brewery, Yuengling, opened in Pottsville in 1829. Now, 189 years later, the state ranks first in the nation for barrels of craft beer produced annually (3,724,010), according to the Brewers' Association. Montgomery County alone boasts more than 20 craft breweries.

And the numbers are still rising. From 2016 to 2017, the last years for which records are available, 77 new breweries opened in Pennsylvania, the most growth ever in one year.
And other related businesses, like malt houses, are opening to supply them.

"In the last five to 10 years, there's been a resurgence of malt houses all over the county," said Alan Gladish, owner of Double Eagle Malt in Huntington Valley.

Some credit the local food movement for popularizing locally-made beers.

"Local is important because people really want to know where their food and their beverages come from," said Gladish. "The ingredients are becoming increasingly important, which is why a lot of people pay more to go a farmers' market, because they can meet the farmer, they can understand what they're buying and they feel good about it."

Others contend that in an age of mass-produced beer, consumers just want a beer with a backstory.

"It's important to people to have the story and the knowledge of where their food has come from, said Ned Foley, owner of Two Particular Acres Farm.

Still others say it's a way to support fellow Pennsylvanians economically. Craft beer production requires at least three steps: the farmer who grows the grains, the maltster who processes the grains into malt, and the brewer who makes the beer. Buying local beer supports all of them.

Ryan browning, deer creek malthouse customer relationship manager: "It impacts the economy around you," said Ryan Browning, customer relationship manager at Deer Creek Malthouse in Glen Mills. "The farmers down the street from you, your neighbors all want to make a living, and they want to make a living in the area that they love. Small grains are a big part of that for Pennsylvania."

Craft beer grown and produced in Pennsylvania may be eligible for a license to use the PA Preferred Brews logo on their product.

Attendees at the event tasted some local brews while discussing new flavors they wanted to try. Because they make small batches, craft brewers can more easily test beers with varying amounts of hops, malt, sugar and grains.

While barley is the most popular grain to make beer, brewers in Montgomery County also use wheat, rye, oats, corn and sorghum in their beers. Farmers said brewers need to work directly with them before they've planted their crops.

"They will tell you what they want and what they need and what they want to experiment with to brew beer," Foley said.

Local does come with a price. Montgomery County's climate makes growing some grains more difficult, leading to higher prices.

"It's a little bit more expensive, but I think it's nice to be able to tell people we're working with the local community," said Steve Armstong, owner and head brewer at Pottstown United Brewing Company.

Producers said right now, it's not possible to scale up operations and sell outside the area because Montgomery County doesn't have the farmland to grow enough grain.

"At some point if you do production, it's not economically feasible to use all, 100 percent grains from local sources," Armstrong said.

So for now, you'll only be able to find your locally-made beer… locally.