---
PBS39 Celebrates 50 Years!
In 1967, the Public Broadcasting Act, signed by President Lyndon Johnson, established the Corporation for Public Broadcasting. 50 years ago, television was a relatively new technology, entering many homes for the first time. Johnson's vision afforded stations the ability to harness the power of the airwaves and distribute noncommercial programming to serve the public interest.

Celebrating 50 years of public television, PBS39/WLVT has been a window to the world: providing diverse television focused on learning, the arts, science, and the people of the Greater Lehigh Valley, along with community and educational support and outreach.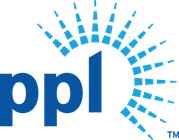 Premier sponsor of PBS39 50th Anniversary events.
PBS39 50th Anniversary Year Events
PBS39 has planned a number of exciting events to celebrate its 50th anniversary year that will engage the Greater Lehigh Valley community.